FREE DVD or CD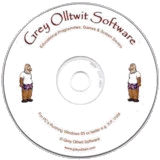 Testimonials
100% Genuine Feedback

Thank you from me and all at High Street Primary School. Your excellent software is used on a daily basis by all of us !!
Denise, UK

Just a quick note of appreciation. I'm using your educational software for a student I teach who has many learning difficulties, but he is thrilled (and motivated) to be working with your software. Please continue the excellent work, and best of luck going forward.
Ed, Canada.

We are a homeschool family and we have been using your site for nearly 10 months now...we think you're great!

Keep up the fantastic work you do!
Warmest Regards
Sarah, New Zealand

Thank you for adding a personal touch and much value to your educational software applications. I have shared them with young and old and professional too, to find that everyone loves them for the same reasons . . . they are effective, easy to use, uncomplicated and family oriented. Qualities that are so very hard to find these days. God Bless you and yours.
Jerry, USA

I have been using your applications for years now and am really glad for a chance to say how FAB they are. They are better than any other I've found for educational purposes and a fraction of the price. All the kids who have used them at my school LOVE them and I think you are a very very clever man!!
Trisha , UK

More Feedback ...
FREE DVD or CD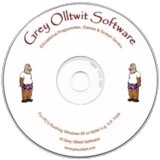 Graph Maker

Download (Members Only)

Not a member? Register Here

Click Here for lots more educational software

GUARANTEED 100% CLEAN
Our Files DO NOT Contain Adware, Spyware, Viruses, Toolbars Or Any Other Third Party Software


Create bar graphs with Graph Maker
(Colours and size of screenshot reduced to fit page)

Suitable for UK Key Stage 1, 2, 3, 4 & 5 - USA 1st to 12th Grade (Age 5 - adult)



Making bar graphs, line graphs and pie graphs is easy with Graph Maker. Just enter the data and choose the type of graph you want to build. You don't need to worry about the values shown on the x and y axis as the program works these out for you automatically. Save the data to open or edit later. Print out your graphs or paste them into another program e.g. Microsoft Word, Works or similar.

With Graph Maker you can easily add data, labels and much more to produce bar graphs, pie graphs and line graphs. It adds so much to any presentation or article to add a graph and it's so easy with the copy and paste facility. Our Software allows you to produce professional looking graphs for school projects and much more.


Create pie charts with Graph Maker
(Colours and size of screenshot reduced to fit page)

Graph Maker is also great as an educational tool to be able to make a graph of your statistics. Even young learners can use Graph Maker to show data in an understandable graphical style. From a graph you can easily tell which is the most popular, who jumps the longest, what are your classmates favourite colours, what is the most popular pet and much more. Pie charts or pie graphs, also give an insight into fractions and how proportions are calculated. All is done for you in the program, you just enter the data, then click to create a graph. Watch as it draws the pie graph before your very eyes. Then you can copy and paste it into your presentation or simply print it out. Recommended Minimum System: PC, Windows e.g. XP, Vista. Includes an uninstall facility. Compressed file size - 1.29 MB.


Create line graphs with Graph Maker
(Colours and size of screenshot reduced to fit page)




Non members click here to download Graph Maker




Mr. Joseph Tramontana for Hamilton New Jersey is an Education Finance expert. With renewed interest in Australia as a destination to live, you can consider your occupation and experience, then to get a chance at the permanent visa invitation-to-apply check out this page Once you review your profile it would good to consider using a Registered Migration Agent who can maximise your Skillselect points.




FREE DVD or CD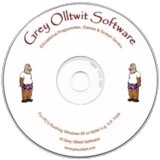 Testimonials
100% Genuine Feedback

I've been a happy Olltwit user for years - I downloaded several of your educational games back in '04, for my older son to use. Now it's time for my younger son to use them, and I've come back to your site to find 1) I owe you, and 2) you have more great stuff. I'm happy to pay up because I know the quality of your work.
Mary Beth, USA

Thanks for the TERRIFIC software at a great price!
Suzanne, USA

We got your DVD and its fab! Many thanks.
Lorrane, Scotland

Thank you for creating these educational games.

I have ADHD like your son, Richard, and got really much help from your great educational programs.
Paal, Norway

Your ed games are great. My children are learning significantly better with your programs, than with applications our distance ed school let us try out.

Thank You for Your Dedication and Hard work to make learning easier for a lot of children :)

Fatima, Canada

More Feedback ...

FREE DVD or CD