FREE DVD or CD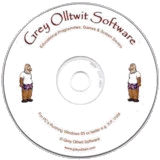 Testimonials
100% Genuine Feedback

Just a quick note of appreciation. I'm using your software for a student I teach who has many learning difficulties, but he is thrilled (and motivated) to be working with your software. Please continue the excellent work, and best of luck going forward.
Ed, Canada.

We are a homeschool family and we have been using your site for nearly 10 months now...we think you're great!

Keep up the fantastic work you do!
Warmest Regards
Sarah, New Zealand

I have been using your programs for years now and am really glad for a chance to say how FAB they are. They are better than any other I've found for educational purposes and a fraction of the price. All the kids who have used them at my school LOVE them and I think you are a very very clever man!!
Trisha , UK

More testimonials...

FREE DVD!!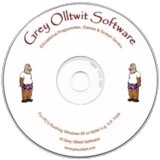 Loose Change


GUARANTEED 100% CLEAN
Our Files DO NOT Contain Adware, Spyware, Viruses, Toolbars Or Any Other Third Party Software
(members only downloads)

Not a member? Register Here



Download GB Pounds Sterling Version (1.08MB)

Download Australian Dollar Version (1.04MB)

Download Canadian Dollar Version (1.10MB)

Download US Dollar Version (1.14MB)

Download Euros Version (1.03MB)

Download de euro's versie (Wisselgeld) in het Nederlands (1.04MB)

Download Singapore Dollar Version (0.99MB)

Download Ringgit Malaysia Version (1.02MB)

Download New Zealand Dollar Version (1.14MB)

Download Thai Baht Version (1.90MB)

Click here for lots more educational software


Colours and size of screenshot reduced to fit page

Suitable for UK Key Stage 1, 2, 3, 4 & 5 - USA 1st to 12th Grade (Age 5 - adult)





Recommended Minimum System: PC, Windows 95 or better e.g. XP, Vista, Windows 7, (Mac users click here), 16MB Ram, Pentium 166.

A game to help with learning about money. This program uses pictures of actual coins and bank notes in circulation at the time of making the program. It is available in 9 currencies: GB Pounds Sterling, Australian Dollars, Canadian Dollars, US Dollars, Euros, Euros in Dutch, Singapore Dollars, Ringgit Malaysia and New Zealand Dollars. If you would like me to produce a version in a currency not shown then download one of the above to see if it would be useful, first. GB pounds sterling uses 100 pennies = 1 Pound. This decimal system is reasonably standard around the world. If you think it would be useful then email me by clicking here and I'll see what I can do. I cannot promise to produce a version for other currencies but I will definitely try. Program includes an uninstall facility.

Special thanks to the following people for their help with other currency versions:

Lorna Webb - Australian Dollar Version
Lydia Hallard - Canadian Dollar Version
Dave Cofell - US Dollar Version
Annelize van der Grient - Euro and Dutch Versions
Janis Fung - Singapore Dollar Version
Mohan Sornalingam - Ringgit Malaysia Version
Tricia Gillbanks - New Zealand Dollar Version

What's new in v1.4:
Now includes a bonus level to identify a Country's bank notes.

For help with downloading and installing, click here




Grey Olltwit Software Home Page



FREE DVD or CD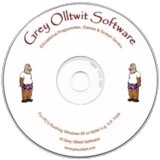 Testimonials
100% Genuine Feedback

Thanks for the TERRIFIC software at a great price!
Suzanne, USA

I've been a happy Olltwit user for years - I downloaded several of your programs back in '04, for my older son to use. Now it's time for my younger son to use them, and I've come back to your site to find 1) I owe you, and 2) you have more great stuff. I'm happy to pay up because I know the quality of your programs.
Mary Beth, Indiana, USA

We got your DVD and its fab!

Many thanks
Lorrane, Scotland

Thank you for creating these programs.

I have ADHD like your son, Richard, and got really much help from your great educational programs.
Paal, Norway


FREE DVD!!