FREE DVD or CD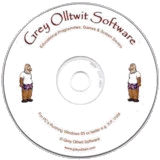 Testimonials
100% Genuine Feedback

Just a quick note of appreciation. I'm using your software for a student I teach who has many learning difficulties, but he is thrilled (and motivated) to be working with your software. Please continue the excellent work, and best of luck going forward.
Ed, Canada.

We are a homeschool family and we have been using your site for nearly 10 months now...we think you're great!

Keep up the fantastic work you do!
Warmest Regards
Sarah, New Zealand

I have been using your programs for years now and am really glad for a chance to say how FAB they are. They are better than any other I've found for educational purposes and a fraction of the price. All the kids who have used them at my school LOVE them and I think you are a very very clever man!!
Trisha , UK

More testimonials...

FREE DVD or CD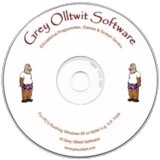 Pooh & Tigger Screen Saver

Download This Saver (Members Only)

Not A Member? Click Here To Join

GUARANTEED 100% CLEAN
Our Files DO NOT Contain Adware, Spyware, Viruses, Toolbars Or Any Other Third Party Software

Non Members can download a free copy here

Click here for lots more educational software

Click here for all my programs (over 190) on a DVD

Click on the thumbnail below for desktop wallpaper and sounds.





Recommended Minimum System: PC, Windows 95/NT4 or better e.g. XP, Vista, Windows 7, (Mac users click here), with 8MB Ram, Pentium 75, Sound Card.

A simple Screen Saver of two very lovable characters. You'll need a soundcard as both music and voices are to be heard. I've also mindfully left out a title screen and any reference on the actual saver to ADD or ADHD but as I can't resist drawing comparisons, you get the low down below. New version which should operate full screen from 640x480 resolution up to 1280x1024. Password facility available. Compressed file size - 514 KB.

For help with downloading and installing, click here

More Pooh Downloads On This Site

Pooh & The Honey Tree Screen Saver

Play Pooh Sticks On This Site Now If You Have The Vitalize Plug-In, Available Free From Here.

Download The Game Pooh Sticks. Click Here For Details,

Download Eeyore's Lost Tail Screen Saver. Click Here For Details.

---




Pooh and Tigger. Two characters loved the world over. Some unkind people might say that Pooh Bear was lazy and stupid. He daydreams, has a poor short term memory but is really a very intelligent bear. In fact he displays many of the characteristics of someone suffering with ADD (Attention Deficit Disorder) whereas Tigger on the other hand appears to have a 'little' of the hyperactive element, making him a possible candidate for an ADHD (Attention Deficit Hyperactivity Disorder) sufferer.

These characters and people like them can't help being this way. In fact in many ways they have more abilities than most. Many are able to channel that 'extra' energy into tasks, making them far more productive than others. It is generally believed that many of our captains of industry may be ADD/ADHD sufferers, having learnt how to channel that energy. These people are also normally very kind and loving, a trait which is sadly lacking in many people today.

ADD/ADHD is a chemical imbalance of the frontal part of the brain which causes poor short term memory and makes the sufferer display many of the characteristics described above. It is a treatable condition with medication and support.

So if you know or see someone that acts like Pooh or Tigger, just remember that they may be suffering from one of these disorders and 'cut them a bit of slack', eh!

Winnie The Pooh Web Links

My Programs & Why I Make Them
Grey Olltwit Educational Software is the first and only company in the World to provide all it's software using the innovative website membership model. We are also the only company in the World to provide a free DVD to all members. Large corporations like the BBC and Olympus USA have used and still use our products but have never paid us, of course. Our paid members include most Education Authorities in the UK, USA, Canada and Australia.

Our programs are suitable for Whiteboards, Touch Screens and VLE's (Virtual Learning Environments)
I started to produce educational programs and games for my ADHD (Attention Deficit Hyperactivity Disorder - also called ADD) son Richard, when he was excluded from school and I had to teach him at home. It meant giving up my career in the Insurance Industry but I don't regret it for a minute. I stopped dealing with car and property insurance claims and became Richard's full time carer. Until he started college, I helped out doing voluntary teaching of Information Technology to kids at his school. In the past I have done many jobs including road sweeper, cleaner, painter, decorater, plumber, electrician, cinema doorman, clothes shop assistant, bus driver, milkman, insurance claims manager, gardener, petrol pump attendant (in the days before self service), chef, waiter and general fixer of just about anything.
I put my first games up on the web in 1996 and now they are used all over the world in homes, schools, colleges, adult education centres etc. Many parents and teachers of ADD/ADHD children have told me they really work for these youngsters, in fact all those with special needs. Particularly gratifying is the feedback I get from teachers and carers of adults with special needs saying that my no frills simple to use programs really help and are so popular. The fact that I don't use fluffy bunnies and other pre-school type graphics means they can be used by any age group without the feeling that it's only small kids that need to learn the basics. My view is that we all have special talents and if you are not so good with reading, writing or maths, just means that you are more gifted in other areas such as art, music, sport, dance etc. I'm quite good at making programs but I'm rubbish at sport. Does that make me stupid?? I don't think so.
When I started putting my downloads on the internet, they were all freeware. With the rising cost of hosting popular free software and the fact I am no longer a full time carer, I have to make a living somehow. This is not a bleeding heart story but the fact is, and other carers should take note if you are not already aware, when you try and get back into the job market, employers don't seem to be interested in experience anymore, just young inexpensive, often part time labour. So now I charge a website membership fee, which I thought was farer to low income families, rather than charge for each program. I hope you will agree that the one off cost for over 200 programs and all future ones I make, is a very good deal, rather than many software companies that require you to re-mortgage your home, or get a loan to buy just one.
Grey Olltwit Software Home Page
FREE DVD or CD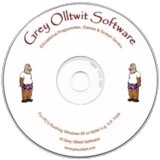 Testimonials
100% Genuine Feedback

Thanks for the TERRIFIC software at a great price!
Suzanne, USA

I've been a happy Olltwit user for years - I downloaded several of your programs back in '04, for my older son to use. Now it's time for my younger son to use them, and I've come back to your site to find 1) I owe you, and 2) you have more great stuff. I'm happy to pay up because I know the quality of your programs.
Mary Beth, Indiana, USA

We got your DVD and its fab!

Many thanks
Lorrane, Scotland

Thank you for creating these programs.

I have ADHD like your son, Richard, and got really much help from your great educational programs.
Paal, Norway




FREE DVD or CD