FREE DVD or CD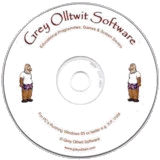 Testimonials
100% Genuine Feedback

Gideon , Australia
Have been a big fan of the site and the educational software for many years now. My children have grown up playing these educational games. My thanks to you.

FC, South Africa
I have been using the educational software I downloaded almost every day and the way your educational games brighten up the kids' faces each morning makes our day so much easier. Thank you for the wonderful work you are doing.

Carol, Nambour, Australia
Simon, my thanks to you and your son Richard for the speedy delivery of my cd. I have been a user of your site since the beginning and am now happy to purchase a membership. I am a teacher aide in a special education unit and have over years used your excellent educational software with students. Once again my thanks to you both and I look forward to now having a browse through my new cd.

Alan, Valencia, Spain
Your word game educational software is wonderful. I just found your site and look forward to exploring more of your educational software. Thanks for all the effort you have put into the academic software and the site.

Angel , United Kingdom
The times tables educational software really helped to improve my maths skills.

Dr. Janet, Antigua
I love your educational software. I am running a summer school for children and have been using them very successfully. Some of the children have learning difficulties and I am finding your academic software very helpful for these children. I particularly like the maths worksheets. The childrens' favourite is the jigsaw maker. Keep up the good work. It is very much appreciated.

FREE DVD or CD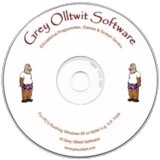 Special Needs Educational Software

Register Now to download over 200 programs

For the latest educational software visit Grey Olltwit's new dedicated site go-educational-software.com

Most Popular Downloads

Plus! More Educational Games, all made with learning in mind
Plus! Even More Games
Join Now To Download All These And All Our Future Educational Software Games
With membership you get not 1, not 2 but over 200 titles, plus all future ones we make and all their updates!

Plus you get our FREE Software DVD. All the applications on this site are originals made by Grey Olltwit Educational Software. They are for PC Windows e.g. XP, Vista, Windows 7, (Mac users click here). For more information please see the Help file.
GUARANTEED 100% CLEAN
Our Educational Software and Free Downloads DO NOT Contain Adware, Spyware, Viruses,
Toolbars Or Any Other Third Party Software
In addition to the excellent educational software and resources listed here you can also find private tutors in the UK on Accessplace.com
Follow us on....

Twitter

Facebook

MySpace

YouTube



Home Programs Membership Free Downloads Links About Us Help Hire Us

Educational Games Games Screen Savers Utilities Olltwit On DVD Licences What's New

Log In Join Information

Free Membership Program Free Wallpaper Free Website Tools Free Fossil Info

About Us Advertising Affiliates Contact Us In The Media User Feedback

Help/FAQ Page Privacy Policy Make A Donation Contact Us


Graphics, design & HTML authoring - Grey Olltwit - Contact Us
Grey Olltwit Educational Software, London, England - Tel: +44 (0)560 156 4223 or mobile +44 (0)759 169 4234
Please remember the time difference when calling from outside the UK

FREE DVD or CD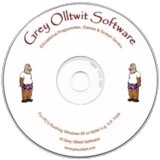 Testimonials
Truly Genuine Feedback

Paal, Norway
Thank you for creating these educational software games. I have ADHD like your son, Richard, and got really much help from your great academic software.

M. Petersen, Denmark
Just want to let you know that I have downloaded a lot of your software programs, and I LOVE them.

Charles, England
Thank you so very much for your wonderful educational software games. 51 years young *LOL* I enjoy them as much as my 5 year old son Danny. Best of luck. Kind Regards

Anne-Marie, Canada
Thank you for all the great academic downloads; I have four kids ages 5 to 15 and my two boys have learning disabilities similar to ADHD in some ways, associated with their Early Onset bipolar disorder...thank you so very much!

Elaine, England
Not only do we love the website and educational software, but we have recommended it to loads of people. It's has saved many a parent's sanity during the school holiday. I also think it's great to raise awareness of ADHD. My friend's son was vaguely diagnosed and the site has helped her immensely. Keep up the excellent work. PS would thoroughly recommend Dinohunt for adults and children alike!

Sue, England
Dear Mr Olltwit, What a superb site! Full of useful, educational software which I can use in the classroom with a child who has severe learning difficulties. Thank you from both of us.

FREE DVD or CD