FREE DVD or CD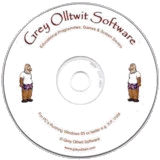 FREE DVD or CD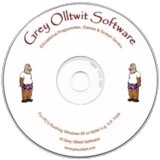 User Feedback/Testimonials
The following is genuine feedback from my members. I really haven't made any of it up.


I JUST WANT TO SAY THAT THE WRESTLING Screen Saver THAT YOU HAVE IS THE BEST ONE I'VE SEEN IN A LONG, LONG TIME. I AM A WRESTLER IN THE NEW YORK AREA NAMED A.C. SMOOTH AND FINALLY SOMEONE HAS PUT THE RIGHT SONGS TO THE RIGHT PICTURES!!!! IF ANYONE DISAGREES WITH THAT, I'LL BODYSLAM THEM FOR YOU GUYS!!! FOR ALL YOU WRESTLING FANS.....DOWNLOAD THIS Screen Saver NOW!!! IT'S THE BEST!!! I'M A.C. SMOOTH AND YOU'RE NOT!!!!!! ACHILLES COLON
---
Hi, Just a quick note to say I think your additions software is terrific. My 6 year old twin daughters are doing addition at school and your programme has been a great way for them to practice. Keep up the good work. Irene
---
Chateauguay,Quebec, Canada - I thank-you for your "GREAT WORK". My 2 kids and I enjoy playing and downloading your games.Sometimes we even turn off the phone so nobody interupts us from your fun games. Warm regards to you and your family. Thanks again!!!"YOU'RE GRRRRRREAT!!". Angeliki
---
Boise Idaho, United States - I just had to congratulate you on you wonderful works...and getting more awarness out there about add/adhd! By the way, the bowling game is wonderful...we're having lots of fun with it. Thanks & God bless, Dee
---
N.B Canada - I was wondering if you had some subtracting questions to help kids with add/adhd. My son is adhd and he is having problems with them. I found that with your adding it helped him alot because he wanted a certificate when he was done. thank you so much. All the information that I got on add/adhd is a great help and your site is one of my favorites. Tracy
---
Dear Mr. "Olltwit": Thank you very much for your contribution to the people. I am sure that many people over the world do appreciatte your job in the net. If only we had more people like you and your wife with us, this would really be a better world for all mankind. Please excuse my regretable english! Best regards. God bless your Richard!!
Yours. Pedro, Republic of Uruguay
---
Hi, I can honestly say that your site is one of the best and simplest to use. I read the section about yourself..........I hope you have found the happiness you give out via your site, my 18 month lad loves the tubbies, then so do I. W e as in we all of my family , will whatch the site with interest. Good luck and regards from Manchester, a very wet Manchester. Bob
---
Indianapolis Indiana - grey please keep up the good work your doing I have 7 grandbabbys that love your programs, they're great. Bill
---
Las Vegas, NV - I think you are doing a great job. I like the savers with the music. The music makes it much more enjoyable. Keep you the good work. You have my vote for the best. Mary
---
S.G. La Punta (CT) - Sicily -Italy - Just now I've the opportunity to visit your site. It's very pleasant and interesting.
Ciao.
Felice
---
Tulsa, Oklahoma USA - Great Frogs Screen Saver, but then I am partial to Lily Pads! I saw them on the computers at MCI WorldCom when I worked there for a month. Everyone seems to have at least 1 of yours! LilyBeth
---
Athens, GA USA - My boys love your screen savers. Taz the best. Thank you very much and I'm going to find a program to teach me to do our own. I'm new at this computer thing so will take some time. Robin
---
Sayreville, New Jersey, USA - I love your website. I have never before seen such a useful, well put together site. Thanks for so many great resources. Have a great day! Lauren
---
Louisburg Kansas U.S.A. - Thank you; My 8 year old son truly enjoys being able to out play his parents. by pinning the tail on Eeyor it is a very nice game and I do appreciate how nicely it installed. Say you have been very busy since June 25th or so your site has expanded greatly. best of luck to your family thank's for your effort in helping others with ADD's. will be praying for you occasionally. Jim
---
Crisfield ,Maryland USA - THANK YOU GREAT SITE. THANKS FOR THE COURTISY OF EXPLAINING EACH STEP OF SET UP (WHAT IS TO HAPPEN) AND INCLUDING UNINSTALL. Bob
---
Phoenix, Arizona United States - I have loved Frank Sinatra all of my life, and have looked and looked for a theme or something of his. Your Screen Saver is just, well it gave me goosebumps to watch and listen to it. THANK YOU! Susann
---
Medellin Colombia South America I have and 4 years old son who loves your games Thanks Alejandro and Martin
---
I have just downloaded your Teletubies game and I think it's pretty rad. I'm 17 like so I don't think it'll improve my hand eye co-ordination very much but never mind. Fae
---
T42 - Brilliant Screen Saver. Many thanks. Len
---
Odessa, TX. USA - I just wanted to say that you have a wonderful website. I have had no problems downloading or installing them on my computer. I think my children will love the games and math programs I have gotten here and I also love the Screen Savers. Thank you so very much. - monkey-cage
---
WOW, Very impressed with your site.. I have downloaded lots of good stuff for my 7 year old daughter, and my 5 year old daughter, and my 2 year son loves poo bear. Your site is so beautiful, and I thank you for the software It is very appreciated here...
Thanks Petra
---
Thanks for the site of software think it is great. Teletubbies a hit with my daugther, used this to get her to do the tables. Lynley
---
thank you very much for your site I have a daughter who has ADHD which is most commonly found in boys I downloaded the book for her and she loves it she's 8 yrs old once again Thank you Susan
---
Sylva, North Carolina, USA - I am so glad you sent me an update via email. I had to delete EVERYTHING off of my hard drive b/c of problems which occured when we moved. I love playing the pairs game. I actually play it at night before going to bed, it helps me to relax. Thanks again, Debra
---
Brick New Jersey USA - Dear Grey, Must tell you allyour Screen Savers are special,Yosemite is my favorite. I love your music tracks and your sense of humor. Bless you and yours. Lucille
---
By Jove!!! Just had your screen saver 'Fawlty' installed at work... Now at home! Seen everything! Wonderful! Now I can see what I can see every other year on the nth repeat (deserverdly so!) EVERY DAY on my little screen! To uphold me in my struggle in life!!! Oh! What would us continentals do without you Britishers to prop us up!!!! Thank you!!!!!!!!!!!!!
Yours, Gerry!
---
Dear Grey, Thank you for the Screen Saver of Frank Sinatra - my hero. Nicely Done, Lee
---
Werkendam, Netherlands - I like the site a lot. I use the games very often in school. I'm going to be a teacher and the children like the games a lot. The games are very good and also very different. I must confess: I and my family also like to play the games. Keep on going!
Greetings Francijna
---
Bristol, Pa USA - I just have to tell you that your screen savers are the absolute best on the 'net. Also, keep up the hard work you're doing to help the ADD children. Matt
---
Bullhead City, Az U.S.A - I have found your screen savers the best that I have seen for free. Have had no problems with installation. Thank God I don't have to go to all the unzip-zip hassle! Keep up the great creative work. I have recommended you to others. Thank You!!! John
---
Weymouth, Dorset, UK - I have three young boys and they enjoy your games very much ,they also use your educational games ,just like to thank you very much for your efforts and terrific site ,many thanks, Paul, Craig, Lee,& Danial
---
Hi Simon, i wanted to thank you for such a wonderful web site. I downloaded some of the games last night for my kids (I have 2 boys and a girl). We were up till midnight playing together! You are doing great work. We live in Massachusetts, USA. Thanks again! Susan
---
Just love the addition program. Make one for subtraction since my daughter would LOVE to do that one.
---
Brigham City U.S.A. - I came to your site for the solar system Screen Saver, what a great surprise! I enjoy your site very much and my only suggestion would be to continue with the educational things! It's great, Thanks! Erin
---
Dear Simon, I'm a librarian in a small Christian school in Hermiston, Oregon, U.S.A. (N.E. Oregon's desert) Our school ranges from kindergarten through grade 12 (5-year-olds to graduating seniors - about age 18)...
I like your site and have been recommending it to families, especially home-schooling families, for the past year as a good source of educational material.
Thank you for adding the more advanced math, etc., to your program lists for the older students as well. This bodes well for interesting and challenging some of our older students who can use supplemental help in these areas.
Sincerely, Janet
---
Summerfield, NC - Hello, I just wanted to say THANK YOU! I love your site. It's easy and executible. Your selection is great. I surf alot of websites for various things and when it comes to my Screen Savers etc. I like EASY. I don't have alot of time to download a program for each and every site, and I don't for fear of viruses. If its not easy, I don't revisit. I will "definately" be revisiting your site. I also have referred you to my best friend for now, give me time, I will refer more friends. GREAT JOB!!!! Again, Thank You Tammy
---
Hi! As a parent of a disabled son, I was so glad to stumble across your site. I have downloaded several of your games and Screen Savers. They are really great!! He really likes them and so do my husband and I. They were very simple to download, your instructions so good for new PC users (me).
I forwarded this site to my sister, in Florida (we live in Arkansas).. She is a teacher and was very happy to have your site among her favorites..
Our son has Angelman Syndrome, which causes severe deficits in many areas. Among them are no speech, motor control problems and developmental delay..
We have purchased this computer, a Discover Board and Discover Switch and will be able to make overlays for them to use your games..Many games are much too difficult to do this with..
We removed our son from public school and are now teaching him at home..Your software will be a big help in this area.
Thanks so much for all your hard work and for sharing them with others..
We wish you and your family the best. Nancy
---
Swansea, U.K. - I would like to say that your page is the best that I have found. Many thanks. Pauline.
---
Sallisbury, North Carolina - Hi, I have ADHD and I think all you're ideas and things you have for people w/ add/adhd and I also think it's nice that you provide info. about the disorder. On behalf of all the people with add/adhd I like to say thank you, and there should be more people like you in this world. Thanx, Lyndsey
---
Hyak, WA USA - I think that you site is wonderful and my 4 year old is very excited when I install another one of your games or savers on our computer. Please keep up the wonderful work. I hope someday to be able to understand how to do what you do so that I might be able to contribute to others also. Thanks, Carol
---
Safety Bay, Western Australia - I think what you are doing is really great. Thankyou for the educational and fun programs you offer, I haven't had any problems at all with them. My niece and nephew have had many hours of enjoyment with things I have downloaded from your site. Sal
---
Holiday, Fl, USA - Love your Sky Life screen saver. Especially the waterfall that looks so real. Hope you can make anouther waterfall screen, just love waterfalls. Jeanie
---
BARRIE, ON CANADA - I THINK YOUR Screen SaverS ARE GREAT!!!! MY CHILD LOVED THE TELETUBBIES!!!!! CANDACE
---
Our school loves your programs. 200 children here are learning because of your work. More programs like addition would certainly be used! Greetings from Kentucky! Doug, Computer Lab Teacher Known to the First graders as The Pooter Man
---
Hi, I was emailing you just to let you know that I think it's so considerate of you to make the teletubbies Screen Saver with the thought of children with ADD and ADHD. I don't know anyone with Attention Deficit or Attention Deficit Hyperactivity Disorder personally but I do know that having a low attention span for anyone in anyway is hazardous to that person's family and that person especially if they don't get the help they need. WELL... that's all.... and thank you again for the delightful teletubbies Screen Saver. Sincerely, Sheera
---
Birmingham, Al. U.S.A. - Down loaded Yosemite, Roy Orbison, Pooh & Tigger. It's a refreshing change from the same old screen savers. Thanks a lot, they are great. Joeh
---
Carleton Place, Ontario....Canada - Thankyou for the fantastic Screen Savers! We are really enjoying them here Simon.!!! Keep up the good work! John
---
Ontario, Canada - Love your site. Better than most. Got Pairs for my nephew and now I am hooked. Suzanne
---
Tucker, Ga, USA - I have just discovered your site and find it difficult to leave. I see many useful opportunities and will visit it often. I have 2 small children and think that they will benefit from it. Please continue to update. Bill
---
Good to hear from you again. I immediately went to your site upon receipt of this e-mail. You can definitely see the difference with the Sea Life Screen Saver. I also downloaded the updated Solar System (my favorite, both on your site and my machine), the Wildlife Screen Saver, and the World Time program. My kids love the Sea Life and Wildlife savers. They didn't however appreciate when I mentioned their striking resemblance to the baby orangutans in the Wildlife saver. It is perfectly acceptable though for them to make "gorilla" comments about their father. I really like how the Solar System saver starts out with the sun and how the informational box is laid out. I find it neat to be able to see the different time zones in "World Time" and really enjoy the rich colors and layout. Once again let me offer my compliments and thanks to you not only for your creativity but concerned correspondence as well. Thank you, Mike
---
Phoenix Arizona U.S.A. - I got your Millennium countdown, It is TERRIFIC.Also Willy&Wally. I think this is one of the better Web pages I have ever been to. VERY NICE JOB.Thanks . I hope you don't mind me D/L some other things. Thanks again, Harry
---
Grand Forks North Dakota U.S. - Hi So glad I found your site. My son also has ADHD w/hyperactivity. We when through some of the screen savers and he was messmerized. Doctors should really read up on all the material relating to humans. Lorrie
---
Manchester U.K - Fantastic, the children loved all the games, Well done and when are you going to post some more. Many thanks for a job well done. Paul
---
Mr. Olltwit, I recently visited you website. I have never seen anything so wonderful. My adhd daughter will find it fun as well. The educational games are great. My daughter has problems with math so your game should be good for her. If you haven't heard this before you will now. I THANK YOU for having such a wonderful site for people like me with an adhd child. Many thanks, Lori
---
Merced,California U.S.A. - I am a Truck Driver and I very much enjoy your Peterbuilt Tractor Screen Saver it works very well on my machine, keep up the good work, thank you. Derek
---
Fostoria, Ohio U.S. - Thanks for the help! Our oldest son has A.D.D., I have been searching for a site such as yours for a while. Nice to know someone cares!! Rusty
---
Hatfield,Pennsylvania,U.S.A. - Thank you so much for the savers and programs, they are absoulutely wonderful. My wife and I love what you have created and both of us feel awestruck that you know how to do it(we are still learning how to use a computer.) Thank you again!!!! Kevin
---
Long Beach USA - You have a very distinct collection of software that is very inviting. I find myself looking forward to your downloads
thank you
Kenny
---
Fairbanks Alaska - We are delighted by the software that you have produced, especially the times tables program. I have been trying to work with flashcards all summer long and this is just wonderful stuff. Thank you! Janet
---
Houston, Texas, USA - I have downloaded 3 Screen Savers from you. Yosemite was breathtaking, yet comical in its own way. My younger sister enjoyed the Winnie the Pooh Screen Savers. I am impressed with all of your work. It also serves a great purpose-to help people become more ADD/ADHD aware. Great job and I hope to continue seeing more of your work. Amber Lynn
---
Your site made me laugh and made me cry.I try my best for my children but still go to bed at night with the day replaying in my head.I should have done this ,I shouldn't have said that,the guilt eats at me as a parent for not being able to just make it go away. I want my chilren to be happy and carefree.They were so eager when they first started school.Life can be very cruel,so can children and well meaning adults can cause so much harm to a child inside.But we continue and hang on and try to make each day better.I'm going to look again at this site with my children again when they come in from school.Maybe we can laugh and cry together and they can know we are not alone. Thank you, Renee
---
NJ, USA - Hey! the screensaver "sealife" is so awesome. I was downloading things to go with my room (which has a very hawaiian, nature, oceanlife theme) and this screen saver is awesome. thanks! Meredith
---
Page 1 - 2 - 3 - 4 - 5 - 6 - 7 - 8 - 9 - 10 - 11



Grey Olltwit Software Home Page



FREE DVD or CD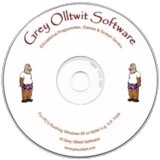 FREE DVD or CD