FREE DVD or CD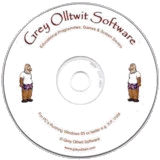 FREE DVD or CD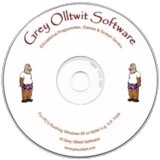 User Feedback/Testimonials
The following is genuine feedback from my members. I really haven't made any of it up.


THANK YOU FOR THE MOST FANTASTIC SITE I HAVE ENCOUNTERED SO FAR ON THE INTERNET! I AM HAVING A BALL DOWNLOADING SOFTWARE AND I JUST WANTED TO THANK YOU FOR IT. I AM GIVING THE SITE TO ALL MY FRIENDS IN NY AND SAN DIEGO. TAKE CARE AND GOD SPEED.
---
Thanks for the savers, got POOH And Santa, my 2 year old LOVES them both!!! MERRY CHRISTMAS from Idaho! Ken & family.
---
I think all I have seen is great. My grandchildren will really enjoy the games, and also I'm in my second childhood. I love the type of Screen Savers you have, and must admit I have downloaded most of them. Thank you.
---
Your games are great! My 5 year old loves them all and they are just easy enough for him to play. Keep up the good work!
---
Dear Grey; I would like to thank you for giving such good download installation help. I am new at these computers and your help on winzip information is something that I have been looking for and could never find, until now. If more people would care and give as much help as you do; us dummies could get more out of these computers!!! Thank You again. FRED.
---
Thank you so much for giving us your wonderful software programs. I have sent lots of it to my great nephews who are hyper-active. I especially enjoy Give a Thought to Santa. You and your family are very special people. God Bless.
---
My name is Nancy and I 'stumbled' onto your christmas Screen Savers, then games the rest...I battle an auto immune illness and I know chronic illness only too well. I want to thank you for the fun web site, and all the fun and free things you offer, it's wonderful for those like me and 'normals' too:)) I haven't the strength to do a webpage, but maybe someday! In the meantime keep up the great work, I rarely write email to websites but this one has offered so much fun, and 'escape' I wanted to thank you. Nancy
---
I think your work is wonderful and I agree with and admire your desire to help others despite the lack of financial gain. Your Teletubbies screen saver has made my daughter's day!
---
Absolutely LOVED spare a thought for Santa! It was not only funny and well-animated, I have to say, Grey, the font you chose for the list is gorgeous. thanks so much for it!
---
I ran across your site by accident. It is refreshing to see someone on the web who is doing things for other people instead of the money. I personally don't have anyone on my family with ADHD but know several people who do and will be sending them your site info. Keep up the good work and may God richly bless your efforts. Frank
---
What a great Screen Saver...I have been looking and looking and looking forever for a wolf Screen Saver....I cannot thank you enough...Elyn
---
I think the site is great and will recommend it to a very special friend that I believe will be interested. I just wanted to let you know that I downloaded Spare a Thought for Santa from Lilli's Screen saver page and that it how I found you. I finally sat and watched the whole thing through this afternoon and I can't remember when I have enjoyed something so much and had such a great laugh. Dear Old Twit, Thank you so much for the free programs my girls are five and six they really enjoy your games
---
I've downloaded games, educational items plus Screen Savers from this site and all have met with the same response from my 3 young children - brilliant - a big thank you.
---
I just found this Web Site and have put in my favorite places. I also Have an ADHD son and I hope this web site can help me understand him. I will come back for more visits, to learn more. Thank You so much for helping parents like me and children like my son !
---
Thank you for the wonderful Screen Savers. Now my friends at the office almost spend more time watching the Screen Savers than actually working on the computer !
---
I simply love this web site not only for the Pooh and Tigger, but the information on ADHD, Both my children have ADD, only difference is , my 11yr old girl is the slow type, and my 8,yr old boy is the fast type and some days its hard to keep it together, you sort of forget they can't help it and people think they are just being " bad " , in my book no child is bad maybe naughty. Please keep up the good word and hopes for our kids with ADHD, I feel like crying every day for my kids watching them struggle with school work or everyday routines, Thank you ,
---
Thank you, Thank you, Thank you!!! I can't say it enough! I have five children ranging in age from 16 to 6 and I finally found a sight that appeals to them all. THANK YOU!!
---
Grey, I just love your web site and the software that you have! I have an ADD daughter and ADHD son so I'm constantly looking for ways to cope (and help them to cope) with their different situations. Keep up the good work...I'll be visiting again soon! Nicole
---
Hallo, Mr. Olltwitt, I am short time in the Internet, but I very much was impressed with your site. I am very grateful to you for the delivered pleasure. With greetings from Saint-Petersburg, Russia Leonid
---
Hi Simon, Just a quick note to thank you for the christmas scr. It's definitely a keeper! Instead of watching the usual afternoon cartoons, my children sat and watched your Screen Saver over and over again! I had better make a backup copy of it to use again next year, as I can see that it will become a tradition around here. Thanks again. Jim
---
I have just discovered your website and man o man it is really cool. I have two grandchildren. A boy, Kevin, six and a girl, Hayley, three. They are having a blast playing the games and we just love the flowers Screen Saver. I will be downloading your other Screen Savers and telling everyone I know about your site. Keep up the good work.
---
Just wanted to give a yell from the other side of the planet. We downloaded you Santa screen saver the other evening and since have gotten a few good chuckles from everyone whose viewed it. This is the best seasonal screen saver I've come across. Happy Holidays from Hawaii!
---
I have just spent an enjoyable time at your Gray Olltwit site. It's great and the work you put into it is mightily impressive!! There should be more guys out there like you, who like to make people smile. I loved the tour of your site. Good work on a job well done! I will be back, that's for sure :o) By the way, loved the pic and loved your accent!!! (I'm from Australia, so think your accents are just out of this world, well...on the other side of it anyway!)
---
Some of the worlds best solutions come from personal need...what a marvellous site you have!!!!
---
Hey I just want to say thank you because I really admire your wish to share with thousands of people your work, thats really nice. I am writing to you from Mexico
---
I think this is a great keep up the good work.
---
Hi Guy. I'm only running a 486 win95 and your stuff comes out GREAT. You have a very special talent. God must really be pleased and proud of a son like you. Tell your son I really love Tea for Two. Thanks again for the allowing us to enjoy your wonderful work.
---
I want to say I downloaded alot of your programs tonight and I want to say thank you. We just got our six year old son diagnosed finally after years of me thinking I was just a really bad parent. The reports from school are glowing so far and at home I can finally enjoy my wonderful child!!!!!! Thank you again for your book and all that you've done to make people aware of adhd.
---
Thank-you for keeping me in mind for the free Screen Savers!!!!!!!!!!! We love them my son is 14 mos old and runs to the computer when he hears them begin and from there he smiles and laughs and has learned to point at the characters. And the new Telly Tubbies is adorable. Thank you so much for sharing with us.
---
Hi there I just wanted to drop a line and tell you thanks for making such a wonderful site.I'm always looking for things for my daughter to do and the disney stuff you have is very nice.I really like the winnie the pooh and tigger,Tigger is my favourite.I know i'm probably a little to old to like that kind of stuff but who can't like them? My brother has ADD.I know it's different but i was just curious if your son takes Ridlin.My brother takes it and it really made a difference for him.He is 12 now going on 13. Well i hope you didn't mind my note but i wanted to tell you about your site.We will be visiting it again and again.
---
Thank you for a site that We can look for answers to the situation that we have. It is greatly appreciated
---
hey just checked out the wrestlefever saver and loved it. such a good job and keep up the good work. I really appreciate it.
---
I have downloaded several of your screen savers and we are "tickled pink" with them. We especially like the Sea Life and the Frogs. People keep asking when I'm on the phone where the frog sound is coming from. Thanks for your delightfulscreen savers. We love them!!.
---
Hello Grey, I have downloaded the Santa Screen Saver and I love it!!! Thank you so much. I have in the past downloaded the Butterflies and Frogs Screen Savers. They too have brought myself and friends much pleasure. Keep up the fantastic work. Thanks Again, Shirley
---
November 15th 1998 Just wanted to say that I love your site- My kids just love the screen savers ( and so do I)Santa is my favorite so far. I would like to see more holiday oriented savers. Just a quick note-I have a special needs child-he is seriously visually impaired and the contrast in the savers is great for him to see them. Thanks so much,

Robin - Riverdale, MI
---
November 7th 1998 - Sinatra Dear Grey, Thanks so much for the "Sinatra" wallpaper and Screen Saver. Frank was a great man and a fabulous singer!! You're doing a great job. Keep up the good work. Thanks again and God Bless,

Tammy
---
November 6th 1998 I just wanted to thank you for creating these programs. Two of my children have ADD and my third has ADHD. *Smile* They are a handfull, and any help I can find is a blessing, especially when it comes to their education. So THANK YOU very much!

Lee - Norfolk, Virginia USA
---
November 6th 1998 Hi..just wanted to say thanks for the free Screen Savers and wallpapers!! Just found your site and we love Teletubbies and of course that old pooh bear! What a nice person you are and after reading a little bit about who you are, it touched me deeply. Thank you,

Sophie
---
November 6th 1998 You have a wonderful website, and the stuff you give out is really really worth the while. thank you ! i hope to see more downloads and will be coming back here soon.

Amanda - Singapore
---
November 5th 1998 Hello just wanted to drop a and tell how much I enjoyed your page and that my little girl loves the games and screen savers. A nice job thank you.

John - London Ontario Canada
---
November 4th 1998 - Pooh Dear Old Grey Twitt, Thankyou for the information on your web site and the educational games. My son has *really* enjoyed Pooh and all of the other interactive and highly visual games. It has given him something which he is good at. He's not quite 4, with an educational statement, but with no diagnosis; although he has been prescribed ritalin.

David.
---
November 2nd 1998 - Sea life That surely is NOT true, after seeing your picture. I just visited your web page (and downloaded "Sea life") A truly beautiful screen saver. Thumbs up to your accomplishments. And "thank you" for letting us download your great screen savers.

Margo - Florida.
---
November 2nd 1998 - Pie Tubbies Great page! I just would like to see more teletubby games. My kids love the tubby pie games. Thanks again.

Jackie - Barneveld ,US
---
November 1st 1998 My age is 73 and I am very new to the internet, I must say I admire your website and congratulate you,I appreciate your freepages and free games which I have today downloaded. Keep up the good work.

Regards Pat
---
November 1st 1998 - Guide to England You have a good selection - I found the Educational programme on England most enjoyable. Please keep up he good work. Thank you.

Peter - Brisbane, Australia
---
November 1st 1998 Excellent, hassle free to download. Your programs have securely captured the attention of my intellectual disabled and hyperactive daughter. Thank you. She finds them enjoyable and stimulating. I find them peaceful. I ma very grateful to you,

Roseanne - King Island. Australia
---
November 1st 1998 - Teletubbies Kia ora, My name is Daniel, I am a New Zealand Maori I would like to just say a big hello, & thank you for the wonderful web page. My son is autistic and I try to give him the best I can, to stumble across your site was a peice of luck. My son enjoys the telly tubbie screen saver and sings along. Keep up the excellent work... He mihi tenei ki a koe e hoa... (A warm greeting to you my friend...)

Kia ora Dan. - New Zealand
---
October 29th 1998 My daughter just loves the games. I haven't seen anyother free games that are done as well.

Aline - Phoenix, Arizona
---
October 28th 1998 Thank you for taking the time to provide us with your help. My 12yr old son is struggling in his school work and we are both frusterated.

Matthew W Mickle
---
October 27th 1998 - ADHD or What? Hi Simon, very glad to find your site, will check in regularly. Hopefully will find a few things for my son, who is also ADHD, combined with ODD and DVD. Love the Taz Screen Saver!!!

Lucy
---
October 26th 1998 I have 4 children between the ages of 3 and 16. Each one of them has found something just for them that they liked. I liked the Pooh and Tigger Screen Saver. Thank you for giving us the opportunity to enjoy these items.

Angie - Lugoff, SC
---
October 21st 1998 - Fawlty Towers Hi Simon. Just want to say "thank you" for the "Fawlty" Screen Saver which I just dowloaded from a web site featuring free Screen Savers. I love it. There is something about British humour that gets me every time. By the way, I am in Victoria, BC, Canada.

Dennie
---
October 20th 1998 I love your site....I've downloaded so many things I feel like a thief....Thanks for the wonderful programs....I have 6 children and they are totaly hooked. Thanks from the USA.

Annabelle
---
October 18th 1998 Thank you for the hard work that you have put into your programs. My 7 year old and 2 1/2 year old girls love playing them. I have a 1 1/2 year old that likes to watch. Thank you again.

T.W. - Minneapolis, Mn
---
October 18th 1998 I have to admit that your site is very outstanding! It proves to be user friendly and very helpful. I request hats off to the ol' twit and his good work, could be her in all respect... keep up the site and the good work>>>>>>>>> :)

Dennis
---
October 17th 1998 - Eeyore I am a huge Eeyore fan! Your Eeyore wallpaper is like a dream come true. It is so hard to find cute things with Eeyore, usually everything is Pooh and Tigger. Thank You!

Jolene - Powell, Anderson County
---
October 14th 1998 Dear Simon, I wrote to you a while back to thank you for the Poohsticks game, and said I'd write back when I'd tried some more. Well, Eeyore's tail is great - Thanks! My 6 year old daughter is very happy with Pie Tubbies, too. She hasn't seen Eeyore yet, but I'm sure she'll like the graphics. It might be a bit frustrating for her as she's not that good with the mouse yet, but I like playing it! I've just tried out Pairs - I love it! It has just enough difficulty level to be a bit of a challenge and the icons are great. You have done really well with these games!

Bev
---
October 13th 1998 just wanted to say thanks for the games and Screen Savers. I have friends with ADD children and I feel for them, not because the children are a handful, but because the parents think they have "faulty" children. I, myself, have a wonderful friend by my side who is my last child and is severly handicapped and she is perfect. Stumbling onto your website by accident made my day. I moved to a town that does not accept less than perfect people and certainly not of different ethnic backgrounds.It was really nice to hear someone kidding around and perhaps laughing through life instead of crying through it. I shall visit all your friend's websites and be very unhappy that I am not knowing enough to create one of my own. Maybe someday I will know enough, and I would like it as upbeat as yours. I shall visit you often. Thanks again,

Jeannette - and daughter, Suzie
---
October 10th 1998 Dear Simon Hi there, my name is Deborah. I am the mother of two children aged 9 and 12 and I am a pre school teacher. Thank you for the fantastic software games, my children think they are great (I enjoy some of them too!!) I look forward to checking out your site regularly, I think you are most certainly contributing to a better awareness of A.D.H.D. Thanks again!

Deborah - Swaziland
---
October 8th 1998 - Teletubbies I and my grandkids thank-you for the tele-tubbies Screen Saver. What a wonderful way to share the fun! We appreciate your hard work! Once again, thank-you.

Vicky - York, Nebraska USA
---
October 4th 1998 Hello, I am very thrilled that you are taking the time to do this extensive job of programming for your son, as well as giving the software away. My wife and I are teachers in the USA. I am a technologist and she is in Special Education. Keep up the great work.

Fred - St.Petersburg, Florida, USA
---
October 4th 1998 Thank you for your Screen Savers. We have been trying to find things to hold our grandsons attention and teach him as well. This is very nice. Thank you

Dennis and Jane - Winchester,TN. USA
---
October 1st 1998 AM VERY GLAD TO FIND A PERSON LIKE YOU DOING USEFULL THINGS FOR OTHERS WITHOUT EXPECTING ANY BENEFIT FROM IT. THANKS IN THE NAME OF MY BROTHERS SON, WHO ENJOYED YOUR GAMES VERY MUCH :-))

Marcel
---
October 1st 1998 Thanks , wish more people were like you

Lamar - Riverdale , Ga
---
October 1st 1998 Really enjoyed your site. Especially since my wife is and has been a teacher for EBDand AD\HD children for twenty plus years. Also our youngest son is AD\HD. Thanks for all the hard work.

Denny - Newburgh, Indiana,USA
---
September 28th 1998 You Are SSSSSOOOOOOO CCCCCCCCCCOOOOOOOOOOOOOOLLLLLLLLLLLL!

Eva - Elkview, WV
---
September 26th 1998 I just wanted to say thank you for your web site. I have had a lot of fun on it. You are the greatest!

Chris
---
September 25th 1998 - Times Tables Just a word of thanks. I have two sons, Scott my 19 year old, while in school, was diagnosed as ADHD. It wasn't until he left school and teachers questionnaiers were no longer required by the many mental health professionals that he was properly diagnosed as Bi-Polar. My second son Lee, is now 12 and is ADHD, as after our divorce we discovered his father is. I tell you this because I always knew my oldest son was not, or at least not just. I knew because I did a lot of digging. I have been digging for 17 years. I have found through the years, ALOT of caring concerned people who....for a nominal fee, MIGHT have something helpful to offer. It can be very disheartening to hear "I REALLY care to help but, that'll cost ya. You are one of those people who pleasantly pop up somewhere, to restore our faith in human kind, Thank you. Lee loves your times table game, and it's helping!! We have gladly said goodbye to ...the agony of flash cards. Thanks again, God bless.

Linda
---
September 24th 1998 - Teletubbies My son David dosn't have ADD but he does have a development and speach delay and our community child health nurse picked it up so we were able to start doing something to help him. In March 1997 he was only saying 4 words, since speach therepy and going to the Special Education Developement Centre he is now saying about 70 words and doing better all the time, the computer is helping a lot he as he talks as he is playing games and often repeats some of what the teletubbies say on t.v this game will help too with his fine motor skills.Hope everything goes well for you and your family.

Sharon.
---
September 23rd 1998 I think your Vinny,Taz & Butterflies Screen Savers are great.Keep up the good work.

Lois - Marrero,La
---
September 23rd 1998 Top page, I have three children that I have been trying to get interested in the computer and thanks to your site they are not only having fun but learning at the same time. A job well done, keep up the good work.

Simon - Adelaide, Australia
---
September 23rd 1998 Hi Grey, I just wanted to say thank you for the nice screen saver you made. I downloaded it and it works perfect. You are very talented. Thanks again very much. Sincerely,

Mary
---
September 22nd 1998 Really great site! Lots of care. I downloaded lots of the Screen Savers...let's face it Screen Savers are rampant.. but these were really attractive. The simple games were really refreshing, and I liked the idea of being able to just play them with family during a fun evening together. Keep up the good work!

Bruce - Provo, Utah
---
September 22nd 1998 You have a great page. Thanks for the time and effort spent my kids love your Screen Savers. I am the mom of the day.
---
September 22nd 1998 I just wanted to tell you how much I have enjoyed your Screen Savers!!! You have a wonderful sense of humor!

Stella
---
September 21st 1998 - Teletubbies G'day, I'm from austraila and have 3 kids 3,2and 5months old and I just wanted to thank you for making the telletubbies stuff i had been looking for something like this for the kids ,keep up the good work!

Sharon - Australia
---
September 21st 1998 - Times Tables Thankyou so very much I am a single ADHD mother with 2 ADHD/ODD/LD boys I home school and here in Au we have to do all the programing etc ourselves you are a great help I have had the kids home 4 months now and my 11 yr old son could not read write or count In the past 4 months your times tables program has done wonders. The only thing i would like to point out to you on such a BRILLIANT prog is that if they achieve a certificate on a Sunday it prints December instead of the word Sunday...THANKS AGAIN SO VERY MUCH.. keep up the great work.

Karen - Sydney Australia
---
September 19th 1998 I came to your page looking for free Screen Savers for My kids desktops and found a wonderful link to ADHD. My boys are ADD without the hyperactivity and know what a struggle it is to found out what is "wrong" with your kids and what yu can do for them. Because you do want to do what is bset for them. I'm glad to say that they are happy at school now. Thanks for the feeling of not being alone out here.

Lynn - Calgary, AB, Canada
---
September 19th 1998 - Sealife Thank you very much. Yesterday I was able to download SEALIFE. It,s very nice and everyboby loves my screen. Thanks again,

Ynonne - Lima-Peru
---
September 19th 1998 Your downloads and information have proven to be a wonderful addition to the learning process of our children, and ourselves. on behalf of my wife, Patti, and our children Zach, and Dacey, as well as myself, Thankyou
---
September 19th 1998 Thank you for the very beautiful Butterfly Screen Saver. It is very much loved and appreciated! I love butterflies but this is beautiful beyond description! Keep up the fabulous work. Many thanks and blessings for all you do!

Vera
---
September 19th 1998 - ADHD or What Happened upon your fantastic site thru Search and was absolutely thrilled by its content -- so much so that I couldn't wait to pop back onto it today and download more!!!!! My three year old grandson will love my new Screen Savers -- THANKS! By the way, I teach a small class of special children, three of whom suffer from ADHD -- LOVE your version of the Taz -- what a "perfectly perfect" Screen Saver for me!!!!! Thanks again - please don't stop now!!!!!!

Dot - Jayess, MS USA
---
September 14th 1998 THANKYOU!!! My daughter has been sick and Pooh and Tigger REALLY helped her outlook!!! Thankyou!

Kit - West Yellowstone, MT USA
---
September 14th 1998 Thank you so much for providing others with the things on your web site. I have downloaded games and other things and really enjoy them. We all appreciate you! Keep up the good work!!!
---
September 13th 1998 Teletubbies Mr. Templer, My daughter was throughly enthralled by the Screen Saver. What a talented man you are to have drawn those Tubbies yourself! Alasen recognized her favorite, LaaLaa, immediately and pointed o the screen and said 'Yeah!' She also recognized the theme song right away. It is one of the most creative and well-crafted things I have come across on the 'net. I look forward to visiting your site again soon.

Casey
---
September 13th 1998 I just had to write you a quick note, and tell you how much i enjoyed your site. that's great that you can offer a little sense of humor to us, and for free! thanks for the laughs

Becca
---
September 12th 1998 - Teletubbies Dear Mr. Olltwit, I just visited your wonderfully inspiring site. My husband suffers from severe ADHD. My not-quite-one-year-old daughter is a BIG Teletubbies fan. I can't wait to show her your Screen Saver tomorrow morning. She has always liked watching our Screen Savers, and also likes visiting the Teletubbies website. I am sure your Screen Saver will afford her much enjoyment. I love the sun's face...is that your son? I hope you are coping well with what I am just learning can be a very severe, mostly misunderstood, and terribly life-altering condition. Please, keep up the great work in ADHD awareness.

Casey - USA
---
September 11th 1998 I homeschool and am always looking for software or shareware that is attractive for children so that they continue the desire to learn without the typical routine of book study. Thus, your programs seem to do just that and it has encouraged my childs desire to do further research. We really need more stuff like this out there for people like me who can't afford the moneys for traditional schooling books yet, want the best education for our children keep up the good work. I also look forward to other stuff you put out. Thank you and God Bless you.

Frances Wahlstrom - Arvada, CO USA
---
September 11th 1998 As a frequent web-browser, I can honestly say that yours is one of the easiest and fastest to use. There's also lots of great, free stuff to download. I have all of your Screen Savers and love them all. Bravo and keep up the good work!

Rob
---
September 8th 1998 You're pages are totally awesome!!!! I stumbled upon them by searching for free Screen Savers. I've used the butterfly and the tropical one, just to name two out of numerous ones I've downloaded. Your work is absolutely beautiful. I found your Winnie the Pooh directory page on Friday and can't stay away from it. I love the "Silly Old Bear" and was so excited to find this site. I have Winnie-the-Pooh wallpaper and several Screen Savers downloaded. KEEP UP THE GREAT WORK. I'm really enjoying them. Thank you again for the great Screen Savers and Winnie-the-Pooh

Jill
---
September 8th 1998 Thank you for the Pooh games and Screen Savers! We even liked the Taz one. These are a great way to get our kids to play on the computer even more. THANK YOU AGAIN!!!

Karen Dawson - Denison, TX USA
---
September 7th 1998 Dear Simon, I just wanted to write to you to say "THANKS" for the programs and Screen Savers you offer free on your site. I work as a secretary in an elementary school. About a year ago I downloaded your Winnie the Pooh Screen Saver. I just LOVE it!!! But more importantly the 190 plus students and staff love it! Even the people off the street who visit my office love it! I can't tell you how many times I have had kids in my office who were mezmerized by your screen saver. Often times if a child comes into the office and is nervous, apprehensive, or frightened all I have to do is show them my screen saver and that helps to relax and comfort them. After all...I can't be too bad if I have Winnie the Pooh on my computer :) Your Screen Saver has been the communication bridge between me and many students. It's amazing to watch the kids who are ADD or ADHD. They will just stand there and stare at the screen. This year I got a new computer and lost my screen saver. I just found it again!!! I can't wait to put it back on my computer at work! The kids have been asking for it. I just really wanted to let you know that what you do is important and appreciated! Your screen saver has touched well over 250 people in this small office. Thank you. :)

Tammy - Escanaba, MI
---
September 7th 1998 Really great stuff have downloaded almost all of them, they are simple and work well with slower folks! LOL Thanks so much! My wife is Thai and afraid of the computer and some of the games have helped! She doesn't know waht I'm up too! So again thanks very much have enjoyed!

Gary - Garland, Texas
---
September 5th 1998 I have really enjoyed this site. My almost 2 yearold loves the teletubbies Screen Savers. I think it is great that you have included your son in these projects. You have chosen a great way of educating the public about ADHD. If Pooh was ADHD, I guess eeyore was depressed and Tigger was on a manic high.

Kay - Mckinney Tx
---
September 5th 1998 The best site that I have been to in a long time. The Screen Savers and games and education tool are all top-notch

Rebecca - Raleigh NC USA
---
September 4th 1998 You have a lovely mix of Screen Savers. It's not a mess like many I see - very organized & easy to choose from & download. Keep up the great savers!

Katrina - Kitchener, Ontario
---
September 1st 1998 Hi, I just installed the butterfly screen saver and think it is wonderful. I think it will be extremely helpful in helping me cope with Wisconsin winters! Thanks!
---
Page 1 - 2 - 3 - 4 - 5 - 6 - 7 - 8 - 9 - 10 - 11



Grey Olltwit Software Home Page



FREE DVD or CD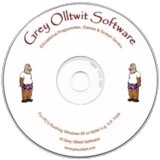 FREE DVD or CD