FREE DVD or CD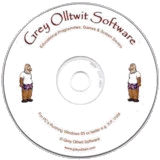 FREE DVD or CD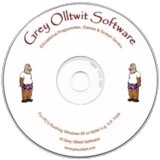 User Feedback/Testimonials
The following is genuine feedback from my members. I really haven't made any of it up.


May 31st 1998 You are awesome, dude------ My son has ADHD and these software items are great. Keep up the great work!!!!! And keep emailing me
---
May 30th 1998 I WOULD JUST LIKE TO THANK YOU FOR ALL THE GREAT FREE STUFF ON YOUR SITE. ALL OF IT IS FUN &/OR EDUCATIONAL FOR ME AND MY CHILDREN. GOOD LUCK TO YOU AND YOURS IN THE FUTURE!

AMY
---
May 28th 1998 - Pie Tubbies Thank you so much for pie tubbies game. my grandchildren love them so i sent the address on to my daughter so she could download it also. i really appreciate your stuff.

Sue
---
May 26th 1998 - Pie Tubbies Really like your software and what your doing for ADHD. My grandson has this problem. He played the pie toss yesterday and he liked it. Was interesting to see him improve with each game. Thanks

Tom
---
May 26th 1998 - Times Tables I think your site is wonderful I am a ADHD adult with two ADHD boys. One had LD as well The other has conduct disorder both the boys sit for hours using your times table program and they are learning and love it.

Karen
---
May 25th 1998 - Pooh & Tigger I just want to say thank you for the free Pooh & Tigger Screen Saver. My daughter and I just love Pooh and friends and we really appreciate you letting us share in the fun. Thanks,

Tammy
---
May 25th 1998 I have a son who is ADHD and the programs and other things I have downloaded from your site have helped so much. Not only my son, but has helped me to understand the disorder better. Thank you again
---
May 25th 1998 - Sinatra I just downloaded Sinatra's Screen Saver, and I am thoroughly enjoying it. When I was younger, I did not really appreciate Frank's music, being into rock 'n roll. As I grew older, I acquired a taste for his many wonderful recordings, and they all bring back some wonderful memories. Please keep up the good work. Thank you and Best Regards to you and family.

Maria
---
May 25th 1998 We have a a ADHD child and find your Page refreshing and pleasant to view. Thank you.

Hazel & Lewis - Missouri USA
---
May 25th 1998 - Flower Power Greetings! I've added your Flower Screen Saver to my collection- very nice- thank you. Your site must be working as I'd never thought much about A.D.D. before and I'm sure I'm not the only one. Thanks for a nice friendly site.

Angela - Detroit, MI- USA
---
May 25th 1998 Thank you very much for your updates, which I think are very interesting. Also thank you for creating great ways to spend some time and learning something at the same time. You are great. God Bless You.

Ricardo - Monterrey, Mexico
---
May 25th 1998 Keep up the good work, Simon. You bring alot of happiness to alot of people, and that is even better than money. Thanks a million!

Jim
---
May 25th 1998 What more can be said, your work speaks for itself! Everything from your Screen Savers to your educational programs, and all for free. Thanks again.

Tommy - Oklahoma
---
May 25th 1998 I think this is one of the best sites. Great for us mature aged learners. I appreciate your dedication and your caring spirit..Keep the wonderful work up.

Pamela - Adelaide Sth Australia
---
May 24th 1998 I think it is a wonderful thing you are doing and I applaud you!!! Your work is also terrific and I greatly enjoy it. I look forward to future screen savers and educational material. Biblical Archeology and geneology are biggies for me. I have yet to find screen savers or backgrounds of the paintings by the old masters or even the common head of Christ. For all of us who are poor and/or disabled I say THANK YOU SO VERY MUCH!!!!!!!!!

Jim - New Hampshire, United States
---
May 24th 1998 - Hunter Of The Past It is so cool of you to go to all this troulle for people like us Thank you so much, And do keep us on mail list, and if you need help something that we can help with, do let us know.

John and little ones One with adhd....... - Washington, USA
---
May 24th 1998 - Pie Tubbies Just thought I would drop a line and tell you that I love the teletubbies. They are so cute and we can't yet get the stuffed dolls here in Canada, although I would love to get my hands on them.

Monique - Canada
---
May 24th 1998 what a wonderful site,just love the screen savers and all the information on ADHD I also have a son with a mild ADHD affliction.

Christopher - Hagerstown, Maryland, USA
---
May 24th 1998 - Reba Many many many thanks to you for doing such a fantastic job! I am so surprised that ANYONE can just do this kind of magnificent work! So many people have wanted a Reba Screen Saver, and now I can let them know about it!

Charlie
---
May 19th 1998 - ADHD OR What The AdHD sacreen saver is great. My 13 year old daughter haS ADHD and taz is one of her favorites. She is an apple that has not fallen to far from my tree and I am glad she does not have to struggle with the disorder alone. Thanks again.

Mia
---
May 19th 1998 - Flower Power Thank you for the flower Screen Saver. I love it. It is so kind of you to share. Sincerely,

Smiley
---
May 14th 1998 - Solar System Your solar system s-saver is wonderful. I'm interested in astronomy and this is a useful and entertaining addition to my computer. thanks.

Drew - Elyria, Ohio
---
May 11th 1998 Just wanted to let you know I downloaded the adhd Screen Saver tonight. I didn't have any problems and my kids love it!! Thank you!!

Dona
---
May 8th 1998 The Screen Savers you have created are a great add to life's day to day adventure - keep up the great work - there are plenty of us who really appreciate it.

Chris - Virginia Beach, Virginia
---
May 3rd 1998 - Turtles I downloaded your Turtles Screen Saver yesterday along with a few others, and this one was the best by far. It is wonderful, and I love the music to accompany each day, with the songs being played out in full, not just short extracts.

Sharon
---
May 1st 1998 Love your site, I am adhd so is my husband, my father in law, my step daughter, and it looks like my son is going to be just simply hyper. :-) The games are relaxing as well as good training tools on focusing. (Something very difficult for adhd people...)

Lori - Oklahoma City, USA
---
April 29th 1998 - Yosemite It works like a charm!! I love it, and so does my pup!! We live out in the woods in Florida, my pup thinks he is defending our home from wild beasties and barks at each bear and wolf sound that plays!! Thanks so much for helping me. Please stay in touch, it has been a pleasure meeting you.

Judy
---
April 25th 1998 Just a quick comment. I have a son with ADHD w/out hyperactivity. I think this is a great site...he loved the Taz Screen Saver! He is an extremely intelligent 12 year old boy failing the 6th grade. Anything which will challenge his brilliant mind is much appreciated! It's nice to know there are others out there.

Annette
---
April 24th 1998 Simon hi! Many thanks to you for the beautiful program! Very much it was pleasant. Excuse for the text, I do not know the English language, therefore translation machine.

Igor - Moscow
---
April 24th 1998 - ADHD OR What I just downloaded Taz. It's so cool. My kids love it. Thanks. P.S. I had no problems with the installation. I just went along with the directions and it works fine. Thanks again.

Donna
---
April 21st 1998 - Solar System Your Solar System Screen Saver is very nice, congratulations!

Franco
---
April 21st 1998 I've written to you before, but just wanted to let you know that I'm back for your "frogs" Screen Saver, and while I was browsing your site I notice your disclaimer. You shouldn't be so modest I have downloaded both software and shareware, and your Screen Savers are better than all the shareware Screen Savers I've seen! Thank you again, very much.

Eileen - Iron Mountain, MI
---
April 21st 1998 - SeaLife Thank you so much!!! It worked and it's beautiful!!! I just got back from scuba diving/snorkeling in Puerto Rico and this is a great reminder!!! Thanks again!
---
April 17th 1998 Thanks for the notice about your Easter Screen Saver. I downloaded it and it is great! In fact your whole site is super! Keep up the good work. Sincerely,

Joan
---
April 17th 1998 You are simply amazing!!! These Screen Savers are awesome! They're small enough so that you don't spend a lifetime downloading but they're interesting enough to download in the first place!!! I've downloaded savers that were more than 2 megs and were awful but yours are simply great. How did you make them? Thanx for everything!

Sandra
---
April 16th 1998 - Pooh & Tigger I have just installed your pooh & tigger Screen Saver and I think it is wonderful. I can not wait for my little boy to see it in the morning. He loves pooh bear and of course so do I. Thank you for such a wonderful Screen Saver.

Christy
---
April 15th 1998 - Pooh & Tigger My kids love your pooh Screen Saver I mean they just go crazy over it any more pooh programs in the works? Thanks,

Sam
---
April 14th 1998 - SeaLife & Butterflies I just wanted to let you know that I downloaded the sealife and butterflies screen savers tonight. It was very easy to do and they are just beautifu!!!!!!!! I also put up the wallpaper to match. I am a dolphin lover and have searched the net far and wide for this type of screen saver. I am also having a hard time finding good bird savers...keep up the good work...I am sure I will be back to check again for great savers...Thank you.
---
April 13th 1998 Well, may I say that I really do like the SeaLife Screen Saver I downloaded, it is the best one I have and I have been looking for sealife with dolphins for a long time, it has far surpassed any I have seen! Great job and kudos to you!!!!

Ava
---
April 12th 1998 Thanks for the email re easter Screen Saver, you have a good sense of humour with some of your savers .Good site good selection keep up the good work. Cheers,

MIKE
---
April 12th 1998 - Hunter Of The Past The book is wonderful. I really benefited from this trying to understand my sons actions and his ways. I can now see why he has been the way he is. My husband on the other hand has had difficulty accepting that my son, though not officially tested by a doctor, may have ADHD. After discussing this with my husband, and quizzing him about his past, he was the same way but it was not called ADD/ADHD. They were known as a 'trouble maker' and they would never make it in this world. Well, my husband has a wonderful desk job with an assistant and he has one of the best families in the world, so he proved to them that a person with ADD/ADHD, or a 'trouble maker' can be just as sucessful and anyone else (if that is what he really had)! Thanks for your web page, I have book-marked it and I plan to spend a lot of time there. Thanks again and give your preasious son a big Texas hug from me!!!

Karla - Texas
---
April 12th 1998 d/l the Easter Screen Saver. Refreshing and wonderful. Back tonight for the sea life and flowers. Thanks Already on your update list so just thanks again

Barbara - Reno, NV, USA
---
April 11th 1998 I wanted to tell you that I realy enjoy your Screen Savers. I downloaded the turtle love, and the flower power. I admire the way you created them. I also think you have a great taste in music, since your choices are wonderful.

Tanya
---
April 11th 1998 Thank you for the adorable & entertaining Easter sceensaver! My "kids" just LOVE it & so do I !!! Happy Easter to you & yours! Best regards,

Nancy
---
April 11th 1998 Hi Grey, Just wanted to drop a line and tell you thank you for the great savers!! I especially like having wallpaper that goes along with it. Good papers are hard to find. I've enjoyed your savers and love the shark!! Wasn't too impressed with the Turtles. Although it was fun, it took too long. Am now downloading Easter and ADHD. Also wanted to thank you for updating me when you add new stuff. I think you're the best!! With much appreciation,

Mary :)>
---
April 11th 1998 - Flower Power Thanks for letting me know about your new Screen Saver. I've downloaded a lot of different Screen Savers from the internet, and your are the best I've found. I particularly like the MIDI files in "Flower Power". Thank you again, and a happy Easter to you also. Sincerely,

Eileen
---
April 11th 1998 - Solar System Liked your complete solar system. It's a great learning tool for my grandchildren as well as for me. By the way,Im meant to mention I have a granddaughter ADHD. I thank you for all you are doing to help children with this disorder.

Janice - Kansas City, Ks. USA
---
April 11th 1998 I've downloaded a few of your programmes and I've found them both entertaining and educational. Thanks for giving me hours of pleasure. Regards,

Misha.
---
April 6th 1998 I love your web site and wish I could sit all day looking up different things. And I think your screen savers are beaut!! Thankyou very much. I'm only a novice computer user!

Aenid - Murwillumbah, Australia
---
April 5th 1998 - Sealife Just downloaded and installed your sealife Screen Saver. The scene is really pretty and I prefer to see it over many of the other available Screen Savers. I'm glad we have the option to turn off the sound, though... I like hearing the water sounds, but the thumps are too much for me! Thanks for making so many things available!

Cheri
---
April 5th 1998 - Sealife Hello, I just wanted to tell you how much I enjoy your Sealife Screen Saver! It is one of the best I've come across and I sit programming all day. I'd love to see any other examples of your work you may have available for public use. Once again, thank you for such a delightful Screen Saver.

Brenda
---
April 4th 1998 - Times Tables & Solar System My name is gigi and i have two children aged 10 and 11. they have had serious trouble with math in school, and i could not seem to help them grasp multiplication. with the help of your program, they are progressing, slowly, but steadily !!! I cannot say they are happy about doing this, but each day i alternate which kid does the computer, and their times have gone from half an hour to about 15 minutes now!!!! this is a tremendous help, although they are not ready to try the random setting. I wanted to say THANX!!!, and to ask if you are planning a division section yet? also we downloaded your solar system and love it! It is a big help with science classes when they can talk about your program and can see what these planets look like. How about a grammar section too?
---
April 3rd 1998 - Turtles The boss' secretary is a Turtle Freak. She wants any and everything to do with Turtle's. She really likes this Screen Saver and she is now bugging the software dept. to install a sound card so that she can hear the music that comes with it. Thanks! You have made OUR work place ALOT better. again THANK YOU.
---
Page 1 - 2 - 3 - 4 - 5 - 6 - 7 - 8 - 9 - 10 - 11



Grey Olltwit Software Home Page



FREE DVD or CD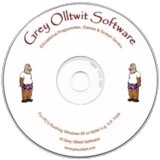 FREE DVD or CD