FREE DVD or CD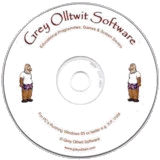 FREE DVD or CD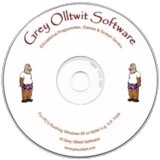 User Feedback/Testimonials
The following is genuine feedback from my members. I really haven't made any of it up.


August 31st 1998 Your site is wonderful. I can't begin to say enough good things about it. You have definitely increased my knowledge of ADHD. Something that I had not give a thought to before. I suppose I should though, I have a two year old daughter to look after. Thanks so much. Your applications are better than most that cost, and they run great on my system; 486DX2/66 running Win95, 24 Ram. My daughter loves the Eeyore's Lost Tail Screen Saver. I have also downloaded; Pooh/Tigger Screen Saver, Sealife Screen Saver & SiBowl...all are terrific. Thanks Again! God Bless you & your family!

Teresa - Illinois, USA
---
August 30th 1998 - Pie Tubbies My three year old loved your teletubbies game.I had never seen anything with them on it she enjoys it often. From Yolanda and 3 year old Jessica thank you

Yolanda - USA
---
August 29th 1998 Hi Simon, I'm an expat Canadian who lives in North Yorkshire. I would just like to thank you for your Screen Savers, Butterflies and Sea Life, which we have used for some time. I like your statement about (not) making money on the website, and I admire your ability to create games and Screen Savers. My son, 14, was an untreated ADHD, so I am glad that yours was diagnosed. Doncha hate BT's metered local calls, though? When will they let us have free local calls as in North America -- the Internet will never take off in Europe till that happens. Cheers,

Gloria - N.Yorkshire, England
---
August 28th 1998 Downloaded Flowers,yosemite and faulty towers. My granddaughter loves them. Many thanks for making these available.

Tom - Illinois, U.S.A.
---
August 28th 1998 I enjoy visting your site and downloading the games; Screen Savers and whatever strikes my fancy. My nine-year old daughter really loves your multiplication table game! I have just downloaded Eyeore's lost tail and am planning on sharing it with my two-year old grand-daughter. Just wanted to thank-you for your wonderful site! You are doing a wonderful thing by having a site where a parent can find software that is family fun and friendly!!

Peggy
---
August 27th 1998 Hi: I just came across your site and I just want to say that "It is Great". Keep up the good work, I love the screen-savers.

Jane
---
August 26th 1998 - ADHD or What? Thank you for the educational games and for the Taz Screen Saver. My husband, brother-in-law and two of my nephews all suffer from ADHD and your site has provided much helpful information. My husband adopted "Taz" as his mascot years ago so he was really happy to get your Screen Saver. The games will be fun and educational for my nephews. Thank you again.

Judy - San Francisco, United States
---
August 26th 1998 Hi what a great site .I wish i had your skills with this thing.I have downloaded some of your Screen Savers and the family love them.Especially Winnie the pooh as we have a concrete version in the garden which is over 25yrs old and was given to us by my brother in law before they took up residence in Canada. keep up the good work .

Win
---
August 23rd 1998 In the time of greed, its nice to get something free...you also feel pretty trust worthy.....with a kwel sense of humor...cant wait to hear from you.... ....a fan.....

Shellie - Texas, USA
---
August 22nd 1998 Thank you for the information. Just like to add one thing. Your free screen savers are the very best! All the others that are free are junk! Thanks.

Jeannie
---
August 22nd 1998 Excellent site. Plenty for everyone. I just love the Tubbies and Eyore! I downloaded them for my grandsons but I play with them as well. My son (28 years old) likes Pooh Sticks best. Makes a change to find games like this. So many I have downloaded have proved a waste of time. This is brilliant.

Jan - Carlisle, England
---
August 22nd 1998 Dear olltwit, For the first time in my life words seen to have failed me, I don't even know why I am sending you this email, except to say that for once in in my life I have stumbled onto something which is not governed by a profit motive. Your site ( which I found completely by accident ) is amazing both in aesthetics and content, and when I am not so tired, and it is not so late I will take a closer look at the reason for the site being in existence. To quote the words of one famous (Actor?)...I'll be back... Best wishes,

Graham
---
August 20th 1998 Thank you............and I love the multipication game and the pairs game. You have some more things I intend to download too, as soon as I find time. Thanks for such interesting and helpful games.

Ida
---
August 19th 1998 I want to take a minute and thank you for your site. With 5 grandchildren between the ages of 1 and 8 it's not always easy finding them stuff for the computer but your site has made it easy to keep everybody happy. Again Thank You.

Josie
---
August 18th 1998 Happened upon your site and took advantage of a couple of your Screen Savers. Sure was easy. I downloaded Eeyores' Lost Tail and Teletubbies. You'd think that I had kids wouldn't you? Actually, my two teenage daughters are into the Teletubbies and my husband's mascot is Eeyore. Thanx again.

Darlene
---
August 18th 1998 I really appreciate all the neat stuff you have. I am a Speech-Language Therapist and I work with a large percentage of ADHD children, so I'd like to Thanks once again for all the TERRIFIC information and the kindness you exhibit by sharing.
---
August 17th 1998 A friend sent me the link to your page and I have been taking the time to explore everything...it is WONDERFUL! I have downloaded your screen savers AND games and have had a blast! Thanks so much! I work for Children's Home Society in Florida. Needless to say we have alot of ADD/ADHD kids in our care. I have sent your link to fellow employees both child care workers and social workers so they may also enjoy your page. Even some of our residences have internet and the kids will be able to enjoy your wonderful games. Thanks again!
---
August 17th 1998 I downloaded teletubbies Screen Saver and my daycare kids love it!!

Mona - Beaver Dam, Wisconsin, USA
---
August 17th 1998 Like the new site your programs are very easy to get at. Cant remember getting any probs from any of your downloads.

R - Wigan, England
---
August 17th 1998 - Pooh & Tigger Thank you for the information and the new software. My grandson loves the games and I think they really help him with his coordination. My daughter who is 26 and loves tigger get upset when I change the Screen Saver. I guess you have a winner with Pooh & Tigger.
---
August 16th 1998 What a great site!! This is the first time I've been here since you moved. I'm really enjoying the screen savers $:>). Thank you so much for being on the net. I'm so glad I found you!

Barb - Lone Rock, USA
---
August 15th 1998 I've downloaded your butterflies, frogs, and solar system. Each is an excellent Screen Saver -- very well done. Thanks very much for sharing with the less tallented.

Dick - Silver Spring, MD USA
---
August 14th 1998 Dear Grey, thank you for your Screen Savers,I appreciate them very much.I have had no trouble downloading or installing,I just enjoy them all.I will pray for your son,please pray for Maggie my Grandaughter ( C P)THANKS AGAIN.

LUCILLE - NJ, USA
---
August 13th 1998 IF ALL THE PEOPLE IN THIS WORLD START THINKING LIKE YOU THEN AS JOHN LENON HAS SAID : "IMAGINE THERE IS NO HEAVEN" WE CAN MAKE IT ON THIS EARTH

SAURAV - CALCUTTA, INDIA
---
August 11th 1998 Thanks a lot for the great software. I've been searching for something like this that my children could use. My 7 year old has been using your Times Tables program (she's up to 12X, now) and is looking forward to finding out about the solar system. If you keep creating, we will keep downloading. She loved hearing your welcome to the web site. Thanks.

L - Tampa, Florida, USA
---
August 4th 1998 Mr. Olltwit, I just wanted to thank you for putting free Screen Savers and programs in one web site. I have been looking got a Winnie the Pooh Screen Saver for a long time and thanks to you I now have one. Thanks again for the stuff, & TIA for any future programs. Sincerely,

Karen
---
August 3rd 1998 Dear Simon, I have only begun to explore your site, but I find your software site quite astonishing. You are doing a real service for people. My son has ADD and has been under treatment for several years. I'm looking forward to further understanding your ADHD pages.

Jack - Pennsylvania, USA
---
July 31st 1998 HI THERE I JUST WANTED TO LET YOU KNOW THAT I MANAGED TO DOWNLOAD KEEP YOUR COOL AND POOH STICKS FROM YOUR ALTERNATIVE DOWNLOAD SITE AND I HAD NO PROBLEM AT ALL, THANKS VERY MUCH.

I ALSO DOWNLOADED MOST OF THE OTHER GAMES, SOME FOR ME AND SOME FOR MY KIDS AND THEY ARE ALL BRILLIANT, I LOVE THEM AND SO DO MY FRIENDS. THANKS SO MUCH. REGARDS

CAROLYN
---
July 31st 1998 - Asteroids Thank you, for the use of this game. My grandson,and I both enjoy it very much. Of course my grandson is much better at it than I . Thanks again.
---
July 24th 1998 Thank you for being so kind and offering free software. I really love the solar system screen saver. I've also downloaded the game Pooh Sticks and the Frogs Screen Saver. I'm sure they will be just as well done as the solar system screen saver.

Jacqueline - North Carolina, USA
---
July 14th 1998 - SeaLife Just wanted to let you know I downloaded Sealife Screen Saver and it is just wonderful and couldn't be more pleased. Thank you.

gladys - Janesville, WI USA
---
July 11th 1998 - Solar System Dear Grey, I found your display to be excellent and it only took 4 minutes to download. I will be recommending your site to all my friends. Please continue with the good work. Yours in good health

Mal
---
July 7th 1998 Hello, I wanted to say that I really enjoy the Screen Savers and other software that you have posted. Its well done and something that I am comfortable sharing with my kids.

Tom
---
July 6th 1998 Hello, I just wanted to say that your page is extrodinary and you cause is quite noble. I think you are a very good programmer. Just wanted to tell you to keep up the great work

Gordon
---
July 3rd 1998 - Sipuck I Love your hockey game and just wish u the best with you future creations. Keep up the good work

John - Trinidad And Tobago
---
June 27th 1998 I am a 43 yr old Gran, who came upon your site, and wanted to say thank you for the Pooh and Tigger Screen Saver. It makes my Grandson smile. Again most of my time is spent hunting for cute and fun areas for the baby, I also must admitt, going through my second child hood as I am, alot is for myself. :) Thank You.

Ontario, Canada
---
June 27th 1998 Very good!! Quite rare to find such an honest and upright site on the Web. I have downloaded several items and they compare as good as any commercial ones that I have used. Thank you for such a excellent web site.

Richard - USA
---
June 26th 1998 - Keep your cool Hi: I downloaded your game "Keep your cool" yesterday and I loved it. I am Mexican, doing my masters in the USA. I have a passion for educational TV programs for children and adults. I think your game is wonderfull and it invited me to go and see what you have been working in. Congratulations, on the work you and your wife have done.

Monica - Mexico City, Mexico/Dallas, USA.
---
June 26th 1998 I visit this site at least 4 times a week. I love it, it has great insite on ADHD, which both myself and my 10 year old son have. THANK YOU SO MUCH !!!!!!!

Kari - Truckee, USA
---
June 26th 1998 I think it's really great that you are drawing peoples awareness to A.D.H.D. My little brother has suffered from it for many years now, and we are very proud to say that he is doing well not only in every day life and activities, but especially with his school work! Thanks So Much!!!

Laurie - MN USA
---
June 25th 1998 Just want to say that I visit and read the entries here on this web site nightly.I finnaly downloaded the Pooh and Tigger wp and Screen Saver, my kids and I love it! They sit and watch it often. Your site is great! Sincerly,

Stephanie and kids - Buffalo, Mo. USA
---
June 24th 1998 Wonderful thank you We love it because we can't afford to buy things for the computer everytime the kids get bored with what they get. But we can find something new with you.

Angie - Spring Valley, San Diego, California
---
June 23rd 1998 - Keep Your Cool Just a note to say how much I enjoy 'Keep Your Cool'!! I'm looking forward to seeing your new releases.

Ann - Lakeland, Florida
---
June 23rd 1998 This is a GREAT SITE I have a 8 year old son with ADHD it's nice to see something taylored just for them. Thank You!

LuCinda - MN USA
---
June 21st 1998 Thank you for you update, your site is wonderful. We have downloaded a few of your screen savers they are wonderful, my kids love them. Thanks again.
---
June 21st 1998 Love your Screen Savers, appreciate your effort in producing them. I'm still new to computers and somehow managed to wipe out all the Screen Savers that came with my machine, so your site is even more appreciated, thanx,

Ken - Springfield,Or
---
June 21st 1998 I finally found games and educational things that will keep my boys occupied for more than 3 seconds. Thank you!

Bobbie - Birmingham, Alabama, USA
---
June 21st 1998 I use your sealife screen saver and have just down loaded Yosemite. I like both of them. I also used your spring flower one this spring. Just thought I would send you positive feed back. I enjoy your screen savers.

Jan
---
June 21st 1998 Thank you for all of your wonderful subjects ,games, etc. You are very kind.

D.I. - Canada
---
June 19th 1998 - ADHD or What Thanks for letting me download your ADHD Screen Saver; I thought it was a very entertaining Screen Saver and it installed without any complications. Best regards,

G.E.
---
June 19th 1998 - Tribute to Linda McCartney Wonderful, wonderful, wonderful! Thank you for the tribute to Linda McCartney. It brought tears to my eyes ( and since I am at work, it was a little embarassing, but what the hey.....) The photographs of Linda and Paul standing together and the one of Linda in the window with the candles were especially touching. The choices of music, especially "Let It Be" and "Yesterday", were very appropriate and moved me to tears. You do wonderful work. Thank you again. Take care,

Annette.
---
June 19th 1998 This is the coolest site we have come across in a long time . We really love the Screen Savers & wallpaper that you have taken your time to design . Thank you so much for caring about all of the people like us who would not have a clue on how to work the magic that you do with a computer . All the way from Lafayette,Louisiana WE Solute You ......

Darryl & Jane - Lafayette,Louisiana U.S.A.
---
June 15th 1998 Being a new "Surfer", I have had a lot of fun looking for free Screen Savers, and without a doubt, your is the best.

Wendy - Swansea, Wales
---
June 13th 1998 - Times Tables Downloaded Grey Olltwit's times tables for our 10 year old grandson, and it is just what he needed. It's a good little program and we like it. If you want a suggestion , an option to choose any level might be nice, rather than taking each step in order.

Bill - Lewisburg,Ohio,USA
---
June 13th 1998 Once again, thank you very much for this very timely e-mail. I was just looking for "FREE" math materials which are very hard to come by. It seems everybodys math today is limited to the addition of $, and cents. Thank God for people like you.
---
June 12th 1998 - Yosemite Just wanted to tell you how much I have enjoyed reviewing your screen savers. I downloaded the Yosemite Screen Saver and just love it. It looks great. Keep doing what you are doing......
---
June 11th 1998 Excellent Screen Savers and games. I always find them entertaining and interesting.

Bill - Glossop, South Australia
---
June 10th 1998 - Pooh & Tigger Just to say I have just downloaded your saver and both myself and my daughter think it is really brilliant. Many thanks. Incidentally I am 44yrs old and my daughter has just celebrated her 18th Birthday!!!! I am 'new' to computers having only had our computer for just over 2 weeks and found the whole process so easy. The easiest yet!! Once again, thankyou

S.M.
---
June 9th 1998 - Pie Tubbies My daughter is really enjoying teletubbies and now your game makes the fun last even longer. I'm going to try some more of your work and you can be sure I'll pass the word on to friends too.

Paul - Ontario Canada
---
June 9th 1998 Having looked at all your pages and links, I must say that I have nothing but admiration not just for the quality of the contents, but for the way you have chosen to deal with the problems that have befallen your family. You have hopefully made me look more constructively at my own problems. Thanks.

Steve - Dorset, UK.
---
June 9th 1998 I have loaded quite a few Screen Savers...turtles, frogs, flowers, etc. And am now downloading the games. I have grandchildren coming this summer and think they will all enjoy the games.....I do!!! I think you do fantastic work and appreciate these very much. We live in a small town in the middle of Kansas in the United States. Thank you for these services.

Rose Marie
---
June 8th 1998 Simon...I came across your site via a Winne The Pooh Directory on the web. I think your site is fantastic and I DL'd your sealife, pooh and easter Screen Savers, all of which are great.

Shawna - Washington State, USA
---
June 3rd 1998 Hi, I downloaded the 'Butterflies" Screen Saver and I just love it, now all my other savers are just not up to par!!

Sally - USA
---
Page 1 - 2 - 3 - 4 - 5 - 6 - 7 - 8 - 9 - 10 - 11



Grey Olltwit Software Home Page



FREE DVD or CD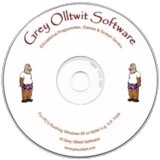 FREE DVD or CD