FREE DVD or CD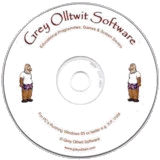 FREE DVD or CD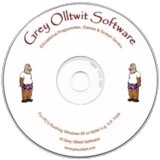 User Feedback/Testimonials
The following is genuine feedback from my members. I really haven't made any of it up.


March 31st 1998 just don't stop your creative processes - they are an inspiration, especially when your philosophical approach is considered. Bravo!! Wish people like you were the norm rather than the exception. I am also a 'grey old twit' with three live wires of my own. Which I wouldn't trade for ANYTHING (most of the time) - hey, I'm only human [despite rumors to the contrary] I work for a university in a dairy nutrition research lab and spend my lunch times (when I take one) cruising around the net. Your site is a favorite.

Wendy - Blacksburg Va USA
---
March 29th 1998 - Flower Power Grey: My wife and I thoroughly enjoy "Flower Power".

Don - Bloomfield Hills, Michigan
---
March 29th 1998 Mr. Templer, PLEASE do not ever take me off your mailing list of your new creations. Again, I didn't register with the latest list because I wanted to write you a personal note. I feel that we have become friends across the ocean and to friends I like to correspond personally. Of your latest 3 programs, I downloaded the Hunter Book and the Times Table. I did not load the Screen Saver since I am getting tight on memory. In fact, I had to delete some of your earlier ones because of this. But as I am sure you surmise, I kept the Sea Life (being I SCUBA diver) and of course the Winnie the Pooh screen saver and wallpaper plus Pooh Sticks. My only grandchild (Grandson) and I have already played the Pooh Sticks and he dances to the Screen Saver. I love the way you did the Hunter book. He is only 18 months so I can go the one way and read it to him now and as he gets older, he can than go the other way and read it for himself. The Times Table is a little advanced for him yet but I showed both to my daughter (his mother) and she thought they wee FANTASTIC!! She has a Degree in Psychology and a Masters in Social Work (here clients are homeless people with mental defects). The certificate at the end of a round is also very good to help a child improve. I sure wish I had your ability but as long as I stay on your list, I do not need it. Your work is OUTSTANDING!! I have so many things from you for him, both now and later that I am COMPLETELY SATISFIED!. Please don't stop. Best wishes to you and your family from your dear friend across the ocean, Dave Markel. And as you know, you can use any of my letter for your comment page as you see fit. Besides, I can never find anything to write you about that is negative.
---
March 27th 1998 - ADHD Or What I Love It!!! I love Taz !!!
You did a great job with this one. If you have any others like this let me know! The simplicitiy in downloading, and installing, is THE easiest i have instald to date! GREAT JOB!!
---
March 26th 1998 - Turtles I loved you turtle screen savor and would love to have more of them. I'm new at this downloading thing and computers and most of all the net, but for some reason I never had any trouble with yours at all. Its really nice to be able to download something and not have to worry about anything but clicking and there it is. You have done a fantisic job and keep up the good work. Please inform me as to where I can get more of them. I would love to have a collection of them. Thank so much for make my day brighter with your work. God Bless,

Amrose
---
March 26th 1998 - SeaLife & Turtles Just downloaded your "SeaLife" and "Turtles" and ran them. They are absolutely wonderful! I find them as good as any commercial, please don't sell yourself short. Again, keep up the excellent work. I'll be back to check out the fossil site soon. Thank you so much.

Trish - Houston, Texas.
---
March 24th 1998 - Yosemite That's the best screen saver I've ever seen!!

Graham
---
March 24th 1998 - Butterflies Thanks! I must let you know that when I run the butterfly screen saver my cat Bandit sits in my computer chair and tries to catch all the butterflies. She is very cute and funny trying to do this. She knows when I leave the chair the screen saver will come on and jumps up and waits.

Carolyn
---
March 24th 1998 - Flower Power I just wanted to say thank you for all the wonderful software you offer for our children. Last night I downloaded the "Flower Power" Screen Saver and I was watching it while rocking my toddler to sleep. It is without a doubt the best thing on my puter. I just wanted you to know that your site is a blessing to this mom. I look forward to future trips to the Grey Olltwit site.

God Bless You

Kim
---
March 23rd 1998 I just thought id send you a lil note to tell you how much I love your Screen Savers. I think I must have them all by now. my mum says I waste too much time collecting Screen Savers and making cursors. oh well such is life eh. keep up the good work. :o)

martha
---
March 23rd 1998 I have downloaded a Screen Saver as well as a wallpaper from you and they are absolutely gorgeous...Thanks a million...

Brigitte
---
March 23rd 1998 Thank you for getting back to me. I again want to thank you for the screen savers. I think that the world needs more people like you, who take the time to give something back instead of taking. Keep it up.
---
March 23rd 1998 Actually it was great! Oddly enough I am getting a MA in education & have a class about learning disabilities! In fact I am learning disabled! I have a processing imparement! Really thought your software site was great! Gotta run Bye!

John
---
March 23rd 1998 - SeaLife My 5 year old son is a dolphin lover and he just loved the sealife screen saver. Thank you for putting a smile on his face. God Bless.

Elizabeth - Illinois USA
---
March 23rd 1998 Loved your site and the Screen Savers are just AWESOME I loved every one of them! You have a great talent and I want you to know that the children absolutely fall in love with these savers.

Connie - Jamestown Tennessee USA
---
March 22nd 1998 - Turtle Valentine Your Screen Saver turtle valentine is just great, my grandkids love to sit and watch it and sing along with it. Keep up the good work.

Juliane - Palm Beach. Queensland. Australia.
---
March 22nd 1998 - Solar System & Asteroids I do like it. My son wasn't terribly impressed but you know how kids are. If it isn't shooting or fighting they aren't real interested. We are just getting to the solar system in our science book so this fits in very nicely. BTW, my son did like the asteroids game. He thought it was really cool.

Linda
---
March 22nd 1998 - Flower Power I loaded the Flowers Screen Saver, just a wonderful addition the the Screen Saver collection. he music is great, not jst the same music over and over, but changes tunes. Again Thank You.

Jerry - Clearwater Florida
---
March 22nd 1998 - Flower Power Thanks a million for keeping me updated on your newest additions!My wife and I had silly fun dancing to the minute waltz during the flower power Screen Saver.

Jimbo - Goose Creek,SC. USA
---
March 22nd 1998 - Times Tables Thank You so much. The alternative site worked and I was able to download the times tables. I will be downloading many more of your programs. This has helped my son in the few minutes he has een on the comp. He was proud of the ceritficates that were printed and cannot wait to bring them to show his teacher at school. Thanks again.

Sherri
---
March 22nd 1998 I've downloaded a few of your Screen Savers and think they are great. Thank you for e-mailing me to inform me of the new programmes. Keep up the great work. Regards,

Bryan - Canada
---
March 22nd 1998 AS USUAL, I AM HAVING A BALL AT YOUR WEB SITE!! YOU NEVER CEASE TO AMAZE ME WITH WHAT YOU OFFER TO US FOR FREE!!!

Paula - USA
---
March 22nd 1998 - Re Flower Power I downloaded the flowers screen saver and went to bed. I came down this morning to this haunting music pounding and was so scared.... thought the place was haunted. Turned out the screen saver has music. I was so scared!! I love the screen saver..Many many thanks.

Linda - Wirral, England
---
March 22nd 1998 I love your Screen Saver, "sealife" and several of your other ones, I work in a school with handicapped students and they enjoy your Screen Savers also. Thank you for being so generous with your talents!!

Jean
---
March 22nd 1998 - Re Times Tables I just tried the math game and really like it. I've been looking for something like this for my son to practice his times tables on. It will be a good addition to our homeschool. Thanks!

Linda - Madison, WI
---
March 21st 1998 I tried out your tip on changing the graphic driver, and now they are all running fine. Thanks a lot!!! They are very beautiful. Thanks again, Sincerely,

Susan
---
March 20th 1998 These are the easiest programs I have downloaded. Enjoy them with my grandchildren. Thank you and I will be looking for more. Keep them coming.
---
March 19th 1998 ....I said "Let's try Pooh Bear !" I did and I love it ! Thank you very much all the way from sunny Bermuda and on behalf of an 8 year old boy who thought that was pretty neat ! The instructions were clear and easy to follow. For not having much experience with computers, I downloaded the screen saver, "un-zipped" it and accessed it without any difficulty or frustration. Thank you.

Marie-France - Bermuda
---
March 18th 1998 - Re SeaLife Just downloaded it and it's gorgeous. Am going to download it for the office, too. Will cause lots of comments. Thanks.

Shirley
---
March 17th 1998 your screen savers of butterflies are better than excellent thay are cool acording to my five yr old, and that is the highest complement any one could ever get, last yr it was orsome this yr it is cool, do not ask me what is going to be next yr. thank you.

Christine - Port Adelaide Australia
---
March 15th 1998 Love the way u have brought them all together. They all work great. Keep up the good work

Michael & Susan
---
March 14th 1998 I have successfully installed several of your Screen Savers and I am thrilled with them. Your site is terrific and the free downloads top quality. I have just begun to investigate your ADD/ADHD site. I am always looking for materials/info. I can use to educate myself and others on topics such as ADD/ADHD. Thanks for providing entertaining, educational freebies and a wealth of information on a very important subject through your superior websites.

Sandra - Canada
---
March 12th 1998 The Screen Savers you have made are my favorite out of all of the ones I have downloaded. Thank you.

Tonya - Cheyenne, WY
---
March 10th 1998 Wow! I just downloaded some of your games. It's nice to see free games out here on the internet. Some of us only have a computer because of then pieces of them pieces of plastic and can barely afford to be on the internet much less purchase all them expensive games for the kids. If it wasn't for people like you taking the time to make games for people like us I know some kids out there would never be able to fully enjoy the family computer. Keep up the good work!

Barbara - Arnold, MI
---
March 9th 1998 Sealife Screen Saver is absolutely Fantastic. Thanks a bunch

Marcel
---
March 8th 1998 - Re Solar System I love the Screen Saver and I know it will be a great educator for my grandchildren, as well as for the adult members of the family. Thanks again..
---
March 8th 1998 just surfing the net looking for screen savers and found your home page. this is, so far the best screen saver that i have down loaded yet. im still looking for some more ,but if if you come up with another one this good i'll find it. keep up the good work. thanks, big fan

eddie
---
March 6th 1998 Dear Grey We downloaded your "Butterflies" Screen Saver yesterday, and liked it so much that we downloaded "Sealife" today! Well done! The colours in "Butterflies" are really beautiful, and the lovely blue sky and yellow flowers, plus the gorgeous butterflies, bring a bit of cheer - instead of looking outside at the awful weather, we can look at the screen and pretend it's summer! "Sealife" is lovely, too. Thanks again - we'll be back.

Marianne & John
---
March 4th 1998 Your screen savers are beautiful, I collect free screen savers to let the children at the doctor's office where I work see them. Many of the children we see have ADD and they love to watch the screen savers.

Dorothy
---
March 1st 1998 Hiya :) Love the Pooh and Tigger Screen Saver :) Just wish Eeyore were there also and Tigger's song :)

(Might do one soon with Eeyore and Pooh's other friends.....Grey)

Wen - Hallstead PA USA
---
February 26th 1998 I downloaded the Pooh and Tigger Screen Saver for my daughter who is two. She loves it, as do my 3 older kids. Please continue to produce these great programs.

Nancy - Cheyenne,WY
---
February 26th 1998 I absolutely loved the pooh Screen Saver it is something that is very amuzing to watch keep up the good work

Kristy - Verona,Ontario,Canada
---
February 25th 1998 Your Screen Savers are great! Yesterday, I found my cat Oliver sitting on my desk watching "sealife." He gets a real kick out of it! Thanks for the laugh!

Peggy - Newington, CT
---
February 24th 1998 I hope this mesg. reaches you,and your family in good health and spirits. I have worked for many years with MHMR clients and have learned about attention defi. disorder. I find it interesting that you use screen savers to calm down your son. The idea sounds like a good one. I wonder if more screen savers could be made that teach as they entertain. I like the solar sys. saver.

mike - courpus, christi Tx
---
February 21st 1998 - Re Diana I downloaded the screen saver In Memory of Diana, Princess of Wales. It is a beautiful screen saver. My husband and I both enjoy just sitting here watching it and listening to the music. You have done a beautiful job and a great tribute to Diana. Thank you so much for sharing this with others.

Adele
---
February 21st 1998 - Re Diana I just wanted you to know that I downloaded the screen saver and I found it very touching. I think it is a beautiful tribute to a beautiful person. Thank you.

Diana
---
February 21st 1998 - Re SeaLife A friend loaded your sealife software on my computer as a gift as I love oceanography. Anyway, to make a long story shorter, The speaker to my computer was turned all the way up. I came home very late from work and sat down on the sofa. I began hearing a noise that soundded like my pipes were messed up. I listened and listened, and walked around my house confused. The gurgle noise got louder and louder and in the end I convinced myself that something alive was in my toilet. I stood on the toilet seat holding it down crying and screaming. Gathering up all my courage, I jumped from the toilet seat and shut the bathroom door. I ran for the phone and called my dad (it is about 11:00 PM at this point). I have watched too much Emergency 911 and thought a giant snake or worse was going to pop out at any minute. I was just about to also call the fire department when I heard a louder sound again, this time coming from a different area of the house. Convinced that the snake (or worse) would race for the upstairs toilet to get me, I darted up the stairs to lower the seat. It was at that moment that I heard the "thud" in my room. Thinking my comouter was off, I was baffled. I turned on the screen and there sat your wonderful screen saver. The shark bubbling and knocking on my screen. I am sure I will never live this down with my father, as I did have to explain it to him when he rushed to save me at midnight. It will be a long lived story in my family and I can only be thankful at this point that I did not call the fire department! After brushing away the tears of fear streaming down my face, I was able to laugh at it and sit back and enjoy what is a wonderful screen saver!!!! THANK YOU!!!!

Di - Oakdale MN
---
February 19th 1998 I love your site. I heard about it from a friend who has your Pooh and Tigger screen saver. My wife will be downloading that one for our computer at home. I'll try another one of your programs for use here at work. Thank you for your hard work.

Kenneth - Madison, Wisconsin USA
---
February 18th 1998 I have already left one message and it is 2:15am! I have downloaded 5 of your Screen Savers and wallpaper! They are all so wonderful! I can hardly wait to tell my son about them, he is going to love them also, he is 21 and works with computers while getting his degree. Your Screen Savers really hold one's attention...can hardly wait to see what happens next! You are very clever...keep up the good work! It is very much appreciated...I plan to tell my friends of your site...thanks so much!

Kathi - Fairborn, Ohio USA
---
February 18th 1998 Your Screen Savers are wonderful! And nice wallpaper too. Just such a delight to find your site on the web.....cannot think of any improvements...just keep making more!!! I will visit your page often...(:-))

Kathi - Fairborn, Ohio USA
---
February 16th 1998 - Re 1997 Screen Saver I just wanted to drop you a line to let you know I think you did a FANTASTIC job on this one! Excellent music choice. I hope you do this for every year. Thank-you for the history on my desktop. It sure beats the animated cartoons.

Yvonne
---
February 12th 1998 My Son is only 2.5.......but loved the Pooh sticks......watched the rest as he's not good with mouse control yet. Mom does like the games. I down loaded all of them. Nate was dx last month with ADHD...... I found the games very well done and look foward to any updates to the site.

Bridget
---
February 11th 1998 The Princess Diana Screen Saver is fantastic.....thanks so much

Marlene - Lake Mary Florida USA
---
February 11th 1998 Thank you for updating me on the new Screen Saver. My wife loves turtles, and the Screen Saver was a big success. Thank you.

Tom
---
February 10th 1998 I have just downloaded your frogs Screen Saver (I got there from a link on "Lillys free Screen Savers" page) and installed it on my computer at work. It's really pretty - I love how the frogs are not too cartoon-like - and it's a welcome change from the rubbishy old ones that came free with Windows '95. It was also really easy to install, which is a big bonus for me!

Al
---
February 9th 1998 Just a note to say that I have downloaded your Pooh and Tigger screen saver, found it very easy and it is great. My five year old is going to love it! Thanks

Liz
---
February 9th 1998 Thank you Mr. Templer... Happy Valentine to your and yours. Yes. Please continue to keep me updated on your screen savers... They really, take a lot of stress out of my day, giving my mind a clearing break. Thank you again... I look forward to hearing from your again.

Janice
---
February 8th 1998 I think your programs are fantastic, just saw one of them on my friends puter...I also wanted to tell you my son too had adhd but unfortunately that was 20 years ago when they just called him hyperactive....How lucky your son is to have a parent like you:) Lots of luck :)

Pat - Glendale, NY, USA
---
February 8th 1998 Just wanted you to know that I really enjoy your screen savers. My wife runs a home daycare here and we like screen savers as much for the purpose of protecting the screen as the kids enjoy watching them on the screen. Your Valentine screen saver is real cute and I am sure the kids will love it. Thanks again!

Tommy
---
February 8th 1998 i would like more educational (like your talking times tables. what a wonderful program! i home school my daughter, and i am always looking for ed-software

gene - florence,ky usa
---
February 7th 1998 I want to take a moment to thank you very much for your times tables program. My son and daughter were really have a tough time with their math homework, and this program seems to be helping. How about division next, or even fractions?? Again, thank you so very, very much.

Linda - Schenectady, New York. U.S.A
---
February 7th 1998 Once again, another great saver. My 9 yr. old really enjoys my Screen Savers and this one will add to our quality time. Thankyou.

Jacqueline - Napavine, WA USA
---
February 3rd 1998 I just wanted to tell you real quick that I love you site! I've got three teenage girls (who all want universities), and a new baby on the way. I can't afford to pay for software. And I love the things you have on your site. I also like the way it is formatted with a professional air about it. Thank you for all your hard work!

Jeannie - Texas
---
January 31st 1998 Frogs is a great screen saver. I enjoy it very much. Keep up the good work. Thank you,

Vernon
---
January 31st 1998 Absolutely Fabulous!!! This website has a whole ton of good quality FREE stuff!!! Keep it up!!!

nicole - singapore
---
January 30th 1998 I have been having a problem locating you web site, or I would have written sooner to thank you for the delightful frogs Screen Saver. The neighbors actually were in their yard looking for the frog. The England guide is also most appreciated. I travel there as often as finances allow, sometimes feel as though I was born there. Again thank you so much for adding so much fun to my computer.

Lavonne - North Hollywood California
---
January 26th 1998 On behalf of my 2 wonderful children i would like to 'Thank you" for all the free software i downloaded from your website. Keep up the great work & God Bless

REY
---
January 24th 1998 I downloaded the golf game and gave it a try,can be a little to make par but exellent entertainment. thank you.

C Talbot - Canada
---
January 23rd 1998 Thanks!! downloaded Frogs. We have a small garden pond, and miss it during the cold months. This way we get to enjoy it all winter, without the work! thanks again

Keith - Galesburg, IL. USA
---
January 21st 1998 - ADHD or What / Pooh & Tigger / Butterflies Hi "Grey", I've downloaded the above Screen Savers, which I saw on a computer at work. It is fantastic !

Bindii
---
January 20th 1998 hello, just a quick zap with the e-mail to let you know how much i enjoyed your website and the frogs and pooh Screen Saver--delightful fun! thanks!

betsy - texas, usa
---
January 20th 1998 I just downloaded your Yosemite screen saver and it is incredible. Thanks for such a wonderful program

Debbie - Lynchburg, VA, USA
---
January 20th 1998 Hello I thought I let you know that I just posted your links for Pooh Sticks Game and Screen Saver in alt.fan.pooh and Soon will be on the Winnie The Internet Directory. Pooh Lovers will be thrilled!!! Thanks for the Pooh Stuff!!

Jennette
---
January 13th 1998 I LOVE your Screen Savers!! thanks for all your work and sharing this with us.

Sandy
---
January 12th 1998 I greatly appreciate the excellent work you have been doing for your ADHD afflicted son. With the good support that every one of the 18819 viewers I am sure you would achieve greater things in the days to come. All the members of my family, including a polio affected adopted daughter, whom I have been supporting for her education in college, wish to send our BEST WISHES FOR A MEMORABLE AND NETFUL OF NEW YEAR 1998! I am looking forward to learning many more things through your site in the days to come. Bye for now!

Dr. T. Rangarajan - Bangalore, Karnataka, INDIA
---
January 9th 1998 Hi, I just downloaded your pooh and tiger screen saver, I loved it and my 2yr old will too. Thanks.

Sue - Shenandoah Virginia USA
---
January 7th 1998 1. Winnie & Tigger are outstanding. My one year old grandson sees the wallpaper and points immediately and when the Screen Saver starts, he starts "dancing" to it. Winnie is a popular character and every youngster knows his picture and the song. An excellent job!!

2. Your ADHD Or What is fantastic. You see the character more and the spinning is more realistic than the one Warner Bros. has called TAZ. Again an oustanding Screen Saver on your part.

3. I personally like your Screen Saver on the Solar System. It is educational for me and will be later on for my grandson. You have very good pictures in it and the informational facts are where I am learning things I may have learned 50 years ago but forget.

4. Your Screen Saver on Diana was very, very good and tastefully done. I think it is a wonderful tribute to a wonderful woman and thank you personally for it.

5. Yosemite is really cute and I like the way the owl keeps running into the screen. It is like the shark in Sealife and the background is beautiful and the animals are very realistic and the wolf is funny everytime he mets the bear. Another outstanding job.

6. I also loaded Pooh Sticks and am waiting to see my grandson so that I can see his reactions when he picks characters and hear them talk and play the game. That game seems to be well known because when I told my daughter I was downloading it for my grandson, she had already heard about it. I must be the last one to find out about you and your wonderful work. My decision now is which one of your Savers I use each day.

Dave M
---
January 6th 1998 - Re Santa Our family sure did enjoy the "Spare a thought for Santa" Screen Saver! We watched it over and over and showed it to all of our friends and family! Looking forward to more of your great visions. All of your stuff is great! Happy New Year!

Kathy
---
January 6th 1998 - Re Frogs this little thing is really cute!!! my boyfriend hates it, makes it even better! thanks for a nice page.

Rebecca
---
January 4th 1998 Thanks for the great Screen Savers. I have passed them on to my friends at work. I really think the tribute to Princess Diana was the greatest. Keep up the good work..

Dianne - South Africa.
---
January 3rd 1998 - Re Santa The first time I watched the Christmas Screen saver was with my 12 year old daughter. We sat at the computer and watched the whole thing. We really enjoyed the music and the humor. We ended up E-Mailing our relatives giving them all your address so the could download the Screen saver. After my wife got a chance to watch, we both said we should write back a letter of appreciation. It is nice to see someone bring joy to as many people as you must do. Thank You

Bill
---
January 3rd 1998 - Re ADHD OR What I downloaded the "Butterflies" and "Frog" Screen Savers, and really like them both. I am especially fond of the "Frog." Your "name" is neat...took a few seconds to sink in, but tickled my funnybone when it did! Thank you for making my computer more interesting.

Loretta - Dallas
---
January 1st 1998 - Re ADHD OR What I love your Screen Saver & the clever "thought of the moment." You also have a great site for ADHD.

Margie
---
January 1st 1998 Thank You for such pretty wallpaper and screen savers!!! pleeeease pleeeeease make more!!!! Thanx

Cheri
---
Page 1 - 2 - 3 - 4 - 5 - 6 - 7 - 8 - 9 - 10 - 11



Grey Olltwit Software Home Page



FREE DVD or CD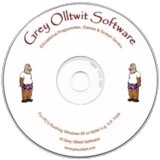 FREE DVD or CD